Software of Excellence Blog
Patient Portal and Clinipad: For all of your form filling needs
With 846,000 COVID Health Screening forms completed in July 2021 alone, it's clear to see that the completion of digital forms has become an expectation of the modern-day patient journey - not only to minimise the risk of cross-infection but to streamline the once timely process of manual data collection and input.
Go paperless
With Patient Portal, the completion of forms can be carried out remotely, allowing for a calmer, more organised experience - both prior to and when they step foot into the practice. Helping you to keep the most updated information on every patient, any new submissions/changes to personal details will be automatically updated on the patient's file thanks to Patient Portal's seamless integration with EXACT: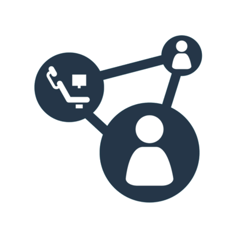 Dramatically reducing the risk of human error associated with manual data input from your admin team, elevating accuracy.
Eliminating the need for excessive time and resources spent on scanning paper-based files which could be redirected to patient care.
Increasing the level of security surrounding the data held on your patients in comparison to traditional paper-based records that can be lost/stolen.
Minimise patient contact with non-clinical staff.
This is particularly important in more recent times with the introduction of the COVID-19 screening form, allowing you to be notified of any potential risks ahead of time - enabling you to react quickly and appropriately; utilising short notice lists within EXACT to fill crucial gaps and rebooking the patient's next appointment for when it's safe to do.
Despite the overwhelming 73% majority of patients completing their dental forms at home, we cannot ignore the remaining 27%. Whether it's a conscious choice and the individual feels more comfortable filling out their data in the comfort of the practice or they've simply forgotten that it was on their 'to do list' prior to their visit - what can you do to guarantee you're mirroring this same level of excellent customer service in practice and ensure your practice remains paperless?
The solution: An end to end journey
Handling your patient's a paper-based form when their interactions with you have previously been done online, could be argued as a 'step back in time'. Complementing your use of Patient Portal with the addition of Clinipad to your practice is what will help you maintain a customer-centric approach when establishing a 'complete' patient journey: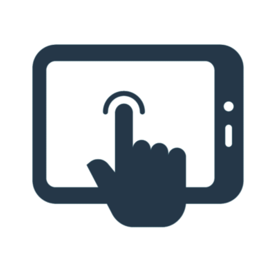 Support your patients in practice by helping them to feel comfortable navigating and completing their records independently.
Reduce perceived waiting times in practice by redirecting your patient's attention to completing assigned forms.
Make conversations surrounding treatment options or improvements to your services more comfortable by empowering patients to complete 'Smile Surveys' and

'NHS Friends and Family surveys'

.
Modernise surgeries as well as waiting rooms by giving your patients the ability to digitally sign treatment consent/estimate forms right there and then.
Whilst Clinipad has a variety of uses, the ability to digitally complete forms in the waiting room creates consistency in your workflow and ensures that you're acquiring the highest level of data, regardless of whether they're in or outside of the practice. With additional features such as validation checks that are simply not available in paper-based forms, you can feel confident that the information you receive on each patient is always: GDPR compliant, accurate, relevant and up to date.
To find out more about how you can stay ahead of your practice counterparts with a toolkit of Patient Portal and Clinipad, get in contact with our team today on 01634 266 800.