Software of Excellence Blog
What is Patient Portal from Software of Excellence?
In a recent blog, we discussed how you can boost patient experience in your practice by eliminating paper-based forms. Today, we are going to be delving into another solution that enables you to adopt a seamless data capture workflow – Patient Portal.
What is Patient Portal?
Patient Portal empowers patients to digitally complete any assigned forms prior to their appointment, in the comfort of their own home.
What are the benefits?
Higher level of data capture security – Forms are sent to patient via a unique link and requires SMS two-factor authentication to access

Greater accuracy of data held on file – Patients enter their own data and it doesn't need to wait until their next appointment to be updated

Reduced admin for your reception team – Forms are sent to patients automatically and once completed their file is updated with

EX

ACT without the need for manual input

Reduced escalated waiting times when the patient arrives in practice – offering this allows for a calmer more personable experience

Practice feels more prepared for patient's arrival – any oral health concerns can be expressed ahead of time, ready to be discussed and addressed when chair-side
How does it work?
Your automatic appointment reminders will contain a unique link for patients to fill out any necessary forms online

The patient will then login securely to the portal using their full name and date of birth

Any forms that need to be filled out will then be displayed, these can be completed and signed from the patient's chosen device

Any new data will automatically be updated in the patient's

EX

ACT file for you to access at any time
What if my patients don't feel comfortable filling out their forms electronically?
You may be surprised to know that digital form filling is now the preferable method for many patients nationwide. In fact, one practice we recently surveyed found that of the 37% of patients that fall into the 60+ age bracket, they were still receiving a success rate of 87-91% form completion!
Despite this, the beauty of Patient Portal is that it compliments the other tools in your practice workflow meaning you can still use the preferable method for the majority of your patient base but offer a seamless alternative to those who may need a little more help. Clinipad serves as a great addition as forms can be completed in practice with the help of practice staff if needed, without compromising on data accuracy or workflow efficiency.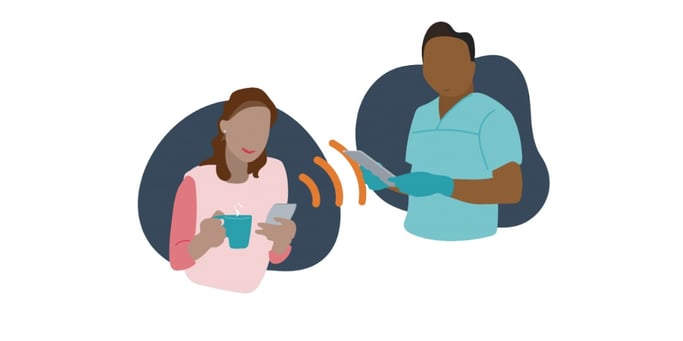 Rest assured when you choose to adopt new tools into your workflow, the Software of Excellence team will be on hand to support you every step of the way. So, whether you are currently fully paper-based or have chosen to digitalise some stages of the patient journey already with Online Booking or Clinipad – we will help you to ensure that both your team and patients see the value and get the most out of your new additions. To find out more, contact us today!