Software of Excellence Blog
Achieve your practice goals with an enhanced communication strategy
What are your current practice goals:
Grow practice revenue?

Reduce FTA's and short notice cancellations?

Attract new patients and retain existing patient base?

Enhance efficiencies for your practice team?

Boost staff morale?
If any of the above resonate with you, then have you considered reviewing your communication strategy?
Communication should be at the heart of your practice and it's what helps you reach new heights. In this blog, you will find out how it affects each of the most common practice goals and why you should be reviewing yours today.
Grow practice revenue
To grow revenue, practices may assume that they need to be bringing in new business – but did you know you that you could be sitting on dormant revenue from existing patients that you're not actioning? Here's three quick wins you can implement to unlock these profits:
Incomplete treatment plans – Are you routinely following up patients that receive proposed treatment plans? Or have missed an appointment between treatments and have not yet been booked in? These patients can be easily identified with EXACT's Care Manager, allowing you to send communication from the push of a button to get them booked in for the treatment they need.
Smile Surveys – Does your practice use Smile Surveys? If yes, what do you do with them once they've been completed? These are crucial nuggets of information that patients are providing you with, use them! Be it for teeth whitening or Invisalign, the patient is expecting you to address it with them and if you don't, this may cause a breakdown in practice loyalty. If they're not addressed in person due to time restraints, Campaign+ makes it easy to enrol patients who express interest in professional marketing campaigns with the goal to book them in for consultations.

Marketing Campaigns – Do all of your patients know about the services you offer? Or the offers you are running? If you're sending out marketing emails without an Online Booking link you could be missing a trick. Doing so streamlines the process for the patient meaning as soon as they open the email, read it and feel interested they can act upon it, and you can gain the commitment you need. Without doing so, patients could forget to phone or bring it up at their next appointment... even worse, they could phone and get no answer! Don't let them slip through the net.
Reduce FTA's and short notice cancellations
Every business relies on its customers to grow and thrive, and by delving deep into the information within, we can help you these navigate challenges and focus on the core areas for growth – boosting attendance rates and optimising your appointment book to fill those crucial gaps should they arise.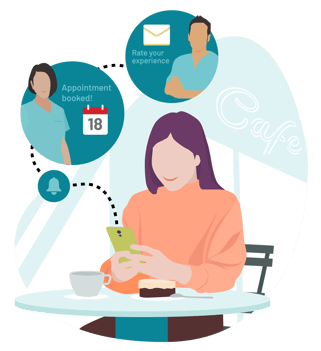 From forgotten appointments to an overflowing cancellation list; you should be addressing these issues as a first point of call. By implementing a strong recall/reminder strategy paired with a zoned appointment book you can feel confident that you will be enhancing attendance for those already booked in and those waiting for your services.
With the help of tools within EXACT such as automatic recalls/reminders and Short Notice Lists, you can cater your communications to suit both your and your patient's needs – and with the added best practice advice for our communications team, you can put your best foot forward with an appointment book that you feel in control of.
Attract new patients and retain existing patient base
The success of dental practices hinges on retaining existing patients and attracting a steady flow of new customers. We're here to support you in creating a seamless journey for your patients that will leave them feeling valued at every stage.
Dental software holds the key to streamlining many of these processes with tools to get new people through the door and establish loyalties from the existing patient base. Engaging with both regularly and professionally shows that you 'care' and could be the difference between them choosing you and a competitor, here's some things to consider:
Create targeted communications to keep patients up to date on available appointments, the latest treatments and services and any changes to opening hours/practitioners with Campaign+

Encourage patients to leave feedback of their experience – this can be used to improve your services and appeal to potential patients

Establish a strong online presence – optimising your website, social media and Google My Business is all crucial to those in the 'discovery stage', our Communications team can help you with this, leaving you with a clear plan of action on your next marketing steps.
Enhance efficiencies for your practice team
At Software of Excellence, we understand the importance of maximising appointment time with patients. That's why we want to help you drive efficiencies in your practice for a healthier, long-term business strategy.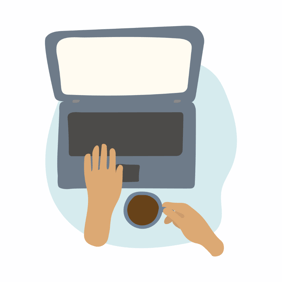 By automating many of the communication processes your admin team would've previously carried out; manually sending recalls/reminders, designing marketing campaigns from scratch, sifting through records to contact patients who need to rebook – your team will:
A lightened admin load – Saved time can be redirected to patient care, phone lines will be freed up for queries as opposed to bookings, the front desk will be able to engage more with patients at front desk.

Monitor and analyse results – Instead of running off a 'conveyor belt' system, your admin team will have the time and tools to easily analyse the success of campaigns and receive actionable insight to adapt the strategy accordingly in the future (this can also save your practice money as you know you'll be directing your efforts to the right marketing channels for your patients!)

Have all the information they need at their fingertips – No more wasted time sifting through copious amounts of records, reports can be produced to suit whatever criteria needed and tasks can be assigned to staff members, avoiding any confusion.
Boost staff morale
Creating and maintaining a harmonious working environment is step one to ensuring your staff feel valued. Are you doing everything you can?
By supplying teams with the right tools to flourish in their role, you will be easing any unnecessary pressure that could hinder their performance, engagement and wellness.
For example, by giving patients an outlet such as Working Feedback to publish their reviews of the practice, real insights can be communicated to the team be it positive to boost morale or constructive to adjust working techniques.
Also, by offering continuous training you can also ensure they're getting the most out of your software by addressing knowledge gaps – Our Academy of Excellence makes this easy. Accessible from any device online, staff can independently track progress in their very own e-learning dashboard - with certificates of achievement and verifiable CPD for module completion.
We want to hear about your practice goals today. Get in touch and find out how an enhanced communication strategy can start driving the success of your practice – click here.