Software of Excellence Blog
Build your practice brand with SOE
In a new age of dentistry, becoming a practice owner has never been so accessible. As new opportunities arise on the back of COVID-19, with additional funding and dentists considering early retirement, now is the time to start planning.
At SOE, we are here to guide you through our 'complete' practice management software solution to ensure you feel equipped to put your best foot forward in this exciting new venture. Becoming a business owner can feel daunting with an endless list of 'to dos' so creating a workflow that is not only streamlined but tailored to your specific practice needs should be at the forefront of your strategy. That's where we come in.
Customer Success Programme
Our dedicated team of consultants have helped countless practice owners optimise their potential in order to build great businesses and we want to do the same for you.
At the start of your journey with us, you will be partnered with a coach who will offer ongoing guidance to support you in hitting optimum efficiency, productivity and profitability levels. As experts in both business best practice and dental software, our team can highlight key performance indicators in order to help you map out achievable action plans.
Although this an ongoing partnership, enrolment in the programme will be particularly invaluable in your first year as a new business owner - we will teach you and your team how to get the most out of your software and adjust to your new working practices, dramatically easing the pressure of training in the recruitment phase. More so, you will feel prepared to welcome your patients into the practice, now and in the future.
Quality data management
It's important to us that you have more time to do the things that matter - this is why we created an all-inclusive solution that will support both clinical and business use. With automation at the heart of what we do, resources will never feel stretched and you can feel confident in shifting your focus to delivering excellent patient care.
Tools such as Online Booking and Patient Portal empower your customers to take control of their own contactless patient journey. Not only is this vital to mitigate the risk of COVID-19 infection, but it will also facilitate greater workflow efficiency going forward as all essential admin can be completed ahead of their visit, remotely and securely.
Introduce yourself
With all great new businesses, it's important to get your name out there early. Making a head start and marketing your practice before it even opens will establish a line of communication that will be vital in forming great patient-practice relationships. With Campaign+, you will be able to send automatic and personalised campaigns that will inform patients of any important updates - keeping them in the loop from day one.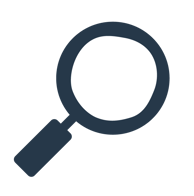 Understanding your campaign results is key to building a sustainable marketing strategy. Construct future campaigns that will resonate with your customers by targeting them in a way that is proven effective for your practice. With access to a dashboard of clear and concise campaign analysis, the software will do the hard work for you, making planning future content that delivers real results easier than ever.
To learn more about how Campaign+ can kickstart your business and develop patient loyalty, check out next weeks blog post.
At SOE we are here to guide you as you take a leap into this new role and undertake the changes associated with running a business. Although the list of tasks can seem heavy, with our team of experts on hand to support you in this transition, you will feel confident in not only forming a good practice but building a great business. Get in touch today to start your journey with us!