Software of Excellence Blog
Envisage Dental TV: Transform your waiting room
As you start to welcome patients back into your waiting room, reducing the risk of cross-infection should be a key consideration as to how you prepare this space. In today's blog, we take a look at how Envisage Dental TV can reduce clinical touchpoints within your practice and make visits seamless for both your patients and staff.
Make it your own
When you think of waiting rooms, be it for the dentist, hairdressers or doctors - what do you picture? Celebrity gossip magazines, cluttered notice boards and outdated posters that are just that little bit too small to read? Not us. At Software of Excellence, we believe in optimising every stage of your patient's journey and with patient's spending more time here than anywhere else in your practice, the classic 'waiting room' should be considered an important area of the practice.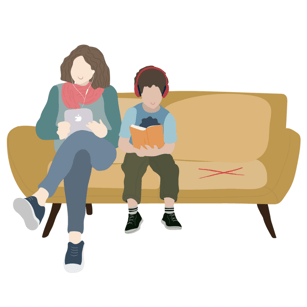 With Envisage Dental TV, you can curate playlists from a vast, cloud-based library of content that best represents your practice - whether you're looking to educate your patients on how common dental procedures are performed or wish to advertise your latest cosmetic treatments, all of this is made possible at the click of a button and can be projected to your very own reception TV in a matter of seconds.
You know your practice brand and patient base better than anyone, that's why with Envisage Dental TV you have access to a range of fully customisable, professional, premade templates which means you can feel confident that your offers are being communicated in the best possible way, at the best possible time.
Why not add Patient Call functionality?
Simplify the process of being called into the dental chair with Envisage Dental TV as the patient's name, staff details and room name or number can be displayed instantly on the TV screen when they're ready to be seen - all that your team needs to do is click the 'loud-hailer' button within EXACT and you can say goodbye to:
Back and forth journeys between waiting rooms, reception and consulting rooms
Patient's mishearing their name
Prolonged waiting time for patients
And introduce:
More time for your staff to focus on delivering exceptional customer service and preparing for the next patient
A safer waiting environment including limited contact with non-clinical staff
A more professional and efficient experience for patients
See for yourself what Envisage Dental TV looks like in action here….
Is your practice missing this vital stage of the patient journey? Get in touch today to discover the options available to your practice and to benefit from a 3 month free trial of Envisage Dental TV or Envisage Dental TV + Patient Call with no commitment - Call 0114 399 0019 or email sales@numed.co.uk for more information.