Software of Excellence Blog
Looking after your greatest asset
Dentists and their teams have been on the front line of the COVID -19 pandemic for the last 12 months yet are often the 'forgotten' members of the healthcare community. But we need only read the headlines about 'DIY dentistry' to realise the crucial role that dentists play in preserving the nation's health and wellbeing. Yet with this responsibility, comes pressure, and faced by often uncontrollable challenges it's no wonder that for many dental teams, life has become very difficult indeed.
A recent report1 has shown just what a precarious situation the profession is in. GDC research found that over a fifth of practices expected to make changes to the contracts of dental nurses in the next 12 months, with the same number expecting redundancies, while DCPs cited various factors as likely to play an important role in their decision making during the coming year.
We should remember that the practice is not alone in being a stressful environment. Those who used to leave work for the sanctuary of their living room, now face tension at home caused by the added pressures of home-schooling, the lack of career opportunities for young people and the delicate mental wellbeing of their children and partners. Added together this is a volatile mix, creating an inescapable and overwhelming pressure cooker of emotions that is ready to explode.
So, what can we do, on a micro level, to make team members feel more valued? Here's three areas to consider:
Empower
Empowerment is particularly important at the moment, when people feel out of control of many areas of their life. Dental software, which automates processes and patient communications, puts control firmly into the hands of the front desk team, giving each individual autonomy and responsibility. Empowering the team in this way demonstrates confidence on the part of managers who are less likely to feel the need to constantly check that tasks have been completed. Such automation encourages team members to be self-reliant and self-motivated, traits which are particularly beneficial when dealing with patients who have more questions than usual and who themselves are likely to be anxious about a visit to the dentist.
Being unhindered by tedious administrative tasks is a boost for the reception team at a time when morale may already be low due to external factors. The idea of 'the paperless practice' has gained momentum during the COVID era as managers try to reduce physical contact points. Sending forms to patients electronically, which are then submitted and transferred directly into their file, minimises duplication of effort and empowers receptionists to concentrate on patient interaction and managing patient flow, enabling them to feel they are making a real difference to the patients' experience.
Include
Inclusivity is a good ethos to follow as it tends to be highly motivational. But at a time when people feel at the whim of external elements, being inclusive and sharing information and decision making can be profoundly constructive.
A daily group huddle at the beginning of each day gives everyone a platform to share, providing an opportunity to reveal problems or difficulties and helping the team to feel supported by colleagues and leaders. Making information transparent and giving daily feedback is a great motivator and team-building exercise, encouraging everyone to collect around a common objective. For some, UDA targets are a particular focus at the moment and having access to up-to-date, accurate reports, enables issues to be tackled objectively and with the support of evidence straight from your dental software.
Don't forget to also give staff the time to make 'small talk'. This can be very beneficial and if managers listen, they will be able to pick up on any specific issues which may in the long run affect an individual's productivity and concentration.
Encourage
In a busy dental practice, it's difficult to constantly praise and thank staff for doing the basic things well, but it's important to recognise when staff are doing a good job. This doesn't need to be in the form of a grand gesture, just a small word of praise can really make a difference. And the benefit doesn't stop with a single person. Creating an atmosphere that promotes positive thinking and praise will give everyone a boost. Don't forget to celebrate birthdays and other occasions and bring a little bit of 'normality' into work life whenever you can.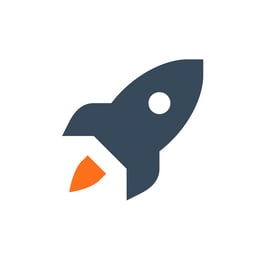 Finally, encourage your team to 'self-care'. Remind them of the importance of looking after themselves, even when there seems little time for such indulgences – encourage exercise, and if you can, introduce staggered breaks during the day.
From adversity comes opportunity
The team is the most important asset a dental practice has and as leaders, dentists and managers should strive to show personal commitment to their teams and find new ways to inspire confidence in the future. Empowering, encouraging and listening to your staff will help boost their morale and whilst doing so isn't an obligation, taking care of your team and creating a safe and happy environment will pay dividends when all this is over.
Talk to us about how Software of Excellence can help boost team morale.
1 The Impact of COVID-19 on Dental Professionals. GDC January 2021