Software of Excellence Blog
Meet the CSC team: Lorraine
Our CSC (Customer Success Consultant) team helps transform thousands of dental practices each year into great businesses. With extensive product and best practice knowledge, they are here to help you achieve your goals and ensure you get the most out of your EXACT dental software.
Whether you're a new or existing customer, the Customer Success Programme will form a large part of your journey with Software of Excellence. In this series, we will be introducing you to our team of dedicated consultants.
Today we're meeting Lorraine!
Who is Lorraine?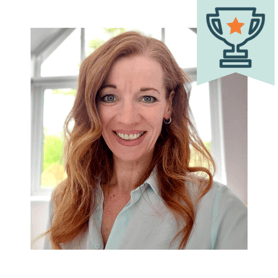 An experienced internal account manager in the healthcare sector with a passion for delivering excellent customer service. I live in Kent with my partner and two teenage sons and spend most of my spare time gardening, watching football and driving my sons from A to B!
What's a success story that you're proud of?
Helping one of my practices to use EXACT to identify their huge potential, allowing them to employ two new treatment coordinators to reach out to more patients and drive further revenue.
What excites you about being a part of the Customer Success Team?
Having the opportunity to make a real difference to the dental outcomes of patients across the country.
Favourite SOE feature?
Patient Portal - I helped the Feature Success Team to install and train this module during lockdown so it's definitely a favourite! It has been fantastic to see how the practices I work with have made a huge success of it, helping to keep their patients safe and freeing up staff admin time
Favourite work-from-home snack?
Water biscuits loaded up with butter!
Speak to our team today to learn more about the impact that the Customer Success Programme can have on your business.