Software of Excellence Blog
Mitigate fear and risk with technology
In the final part of our blog series that focuses on advice and tips to support your dental practice in the coming weeks, and to help you start preparing now for the future, we look at how you can mitigate fear and risk.
It is understandable that patients will naturally feel anxious about returning to their usual routine of dental examinations, however, a recent GDC Community Research survey* found that there are three key things that would be the most reassuring and encourage a visit to the dentist. These are:
Staff wearing PPE.
Providing information to patients.
Extra cleaning between patients.
However, it is interesting to note only 11% of respondents had been contacted by their dental practice and so communication is paramount to instil confidence in what you are doing as a practice to safeguard patients.
At SOE we can help you communicate clearly with your patients, and show you how technology can help mitigate risk and fear. Over 2,500 practices have already implemented a 100% contactless patient journey with us.
Patients have adopted technology in every part of their lives over the course of the pandemic, from keeping in touch with friends and family, receiving app alerts to advise if a shop is busy to making contactless payments. At SOE we can show you how to use the power of your EXACT practice management software to mitigate the fear and risk of visiting the dentist and instil confidence.
Technology makes a difference
Technology at your dental practice can make a real difference to your patients and really help you to dispel any concerns that the patient might have about visiting the practice. It can help reduce three things:
The time a patient spends at the practice.
Risk around symptomatic and vulnerable patients.
The number of touchpoints during a patient visit.
Let's take a look at how it can help reduce the patient spends at the practice and how this can help reduce their risk but is still an easy process for them to use. The first step in the patient's journey with you is booking an appointment and then ensuring they are reassured and reminded.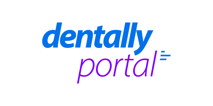 This can easily be done with
EX
ACT by sending a simple appointment confirmation detailing what the patient can expect when they attend, followed by a reminder email to explain the contactless workflow and then finally just 48 hours before their visit, an SMS with a link to forms for them to complete.

The link can take them to the Patient Portal and allows them to complete contact details, medical history, FP17 PR forms, Consent paperwork and Smile surveys. Before they step foot on-site at the practice. It reduces the time spent at the practice in a waiting area with other patients and minimises contact with non-clinical staff - plus it helps alleviate any hygiene concerns of sharing pens when completing physical paperwork by doing it all electronically.
Reducing time in practice
Staggering appointments, of course, reduce contact with other patients but allowing the patient upon arrival on-site the opportunity for a 'live 'patient call' outside the practice can also support this.
Teledentistry has also increased in recent months. It enables the first appointment to be done remotely, it is easy for patients and the practitioner can consult them virtually before inviting them into the surgery for treatment.
Patient Portal
We have already touched on the SOE Patient Portal. It is a great tool and gives patients control through an online hub to not only complete forms and medical history, but also for the completion of COVID-19 triage questionnaires. This is of course critical in helping to avoid high-risk patients arriving on-site with symptoms and helps you protect other patients and your team.
In fact, in the last 30 days, 2.8 million patient forms have been completed remotely using the Patient Portal and 600,000 of those were COVID-19 triage forms.
Arrival and departure
As part of the contactless patient journey, the next step that technology can support the practice is with self-check-in. All of the admin is already completed, and so that patient can arrive at the practice - go through a temperature check and go straight into the surgery to meet the dental practitioner or hygienist.
It allows for extra cleaning and social distancing to be done effortlessly, without juggling a waiting room full of patients.
Departing the practice is simple, and patients can use contactless payments for their treatment - indeed, the Government Budget announcement means that patients can pay up to £100 through contactless card payments.
Talk to our team
The SOE team can help you prepare now for the increase in demand for dentistry, so that you can be confident in the future of your practice and that you have the capacity to see patients safely and deliver the best possible care. If you would like to talk further than get in touch today, and be part of our Customer Success Programme - our team will support you with practical advice for your unique requirements.
*GDC Community Research https://www.gdc-uk.org/about-us/what-we-do/research/our-research-library/detail/report/covid-19-and-dentistry-survey-of-the-uk-public