Software of Excellence Blog
MPC and Dentist Portal: Real time reporting made simple
Tracking practice performance 'on-the-go'
From Fitbit to Garmin and from Apple to Apps, it seems we just can't get enough of fitness tracking devices. The latest data¹ shows that ownership of wearable technology has doubled in the last 12 months to 12% of the UK population, with three quarters of users wearing trackers to 'monitor their performance'.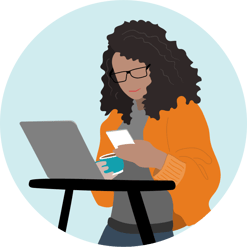 This interest in personal performance is driven by the fact that people are motivated when their actions and activity have a direct impact on the results they achieve. But take-up has been accelerated by the capability to monitor and track 'in real time', with apps that put information directly at your fingertips, so the effort required to continually monitor is virtually zero.
So, what if we could take the motivational and functional elements of this technology, that work so well in the personal sphere, and transfer the benefits to your business?
Personal to professional
As we know all too well, the dental profession has faced exceptional challenges over the past year. And, when the going gets tough, and with so many other pressing issues to deal with, it's easy to lose sight of business performance, but it's precisely at this time that monitoring business metrics is more important than ever.
In an ideal world practice owners need to be able to understand business performance at a glance and with total confidence, so that issues can be identified quickly, and remedial action taken. This in turn helps to harness business opportunities and maximise patient flow and patient care, which will ultimately increase revenue.
By understanding what makes your business tick and with the support of in-depth reporting readily available from your dental software, you can confidently make the right decisions, while avoiding those based on instinct or questionable analysis.
Real-time business insights direct to your mobile
Mypractice Cloud (MPC) puts essential practice performance analytics into a dashboard, which is accessible anytime from anywhere, providing insight into your own performance and shedding light into what top performing practices are achieving.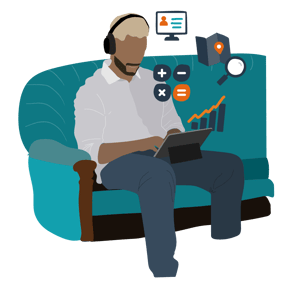 Now, Software of Excellence is once again setting the pace for dental software with the launch of a new Dentist Portal app. The newly launched app, which is compatible with Apple and Android, has an easy-to-navigate dashboard, allowing you to see top-line figures and then drill down into greater detail as you required.
Individual providers can now see their own data, including a whole host of KPIs (revenue, appointments and for NHS contractors, claimed and pending UDAs), direct from their smartphone, acting as a personal motivator and performance tracker.
And, for those with larger or multiple practices the same functionality, including some additional reports, is available through MPC Enterprise edition. This new app enables you to view the stats and performance of all providers within a practice or group from your device via a simple dashboard, making all practice activity fully transparent.
Multiple benefits
These two new options offer the dual benefits of empowering individuals to take responsibility for their own performance, whilst also allowing managers to track performance across the whole practice or group. Having access to an app that transmits real time data direct to your smartphone means you are constantly in touch with your practice and able to review stats on a regular basis. This makes decision making more relevant and better informed.
Track individual KPIs including new patients, FTAs, recalls effectiveness and more


Track incoming revenue and identify opportunities


View your appointment book


Keep a close eye on tasks and activities that will help fill your appointment book and optimise revenue
Motivation for you and your team
Goal setting is a real motivator for people in general but works best if there is a system to track progress. So, whilst you're monitoring your BMI or checking progress against your 10,000 steps a day goal, remember also to check chairtime utilisation, FTA goals and recall effectiveness, just to make sure your practice is also hitting its targets. Having access to this data on-the-go, keeps you in touch and able to make, better, fully informed business decisions.
Our team is here to help you understand the data behind your business. Get in touch today to find out how Mypractice Cloud and Dentist Portal can help you achieve your practice goals.
1 https://www.prfire.com/submission/uk-study-highlights-key-trends-in-wearables/