Software of Excellence Blog
Online booking: The best way to manage your diary
Technology has revolutionised the way we plan our day-to-day lives. With busy schedules, many of us are always looking for the easiest and quickest way to get the job done; whether it's opting for booking your next holiday online as opposed to visiting your local travel agent or ordering takeaway through an app instead of phoning your local fish and chip shop. Naturally, your patients will also be looking for convenience when booking their next dental appointment. At Software of Excellence, we have built an Online Booking software solution that will support both your patients and team in creating an efficient, yet safe, contactless journey.
Never miss an opportunity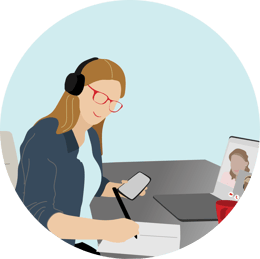 With Online Bookings from SOE, you can feel confident that you'll never miss an opportunity to get your next patient booked in, even out of hours. Patients can now log on and book at a time that suits them, removing any frustrations that may be caused by busy phone lines or practice closing times. With instant access to a list of available slots that are closely managed by the practice team, patients will have the power to select an appointment that works around their schedule, without the need for time-consuming back and forth communication. This will give your admin team the ability to work more flexibly and support new working practices. From a contactless reception to effective post-visit communication, your team will now have the time to ensure the needs of your patients are being catered for at each stage of their contactless journey.
Maximum coverage with minimum effort
As we engage in a 'new normal' for dentistry post-lockdown, it is important for practices to embrace the need for technological advances. Responding to industry changes will allow you to welcome both new and existing customers into your practice whilst conforming to these newfound contactless requirements.
This February alone, it was recorded that 57% of Online Bookings made were by new patients and 43% by existing patients.
Integrating seamlessly with your social media channels, Online Booking makes it simpler for potential customers to secure an appointment, in real-time, regardless of how they found you - whether directly through your website or the result of a Facebook referral. Searching for a new dentist can be a challenging task, so giving your customers this greater level of flexibility is ultimately what can make the difference between successfully attracting a new patient or losing out to a competitor.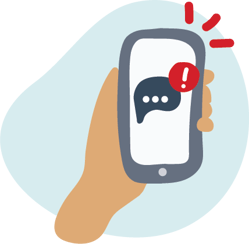 It's important to consider the value of nurturing current patient-practice relationships as well as forming new ones. Introducing this feature to existing customers, as an extension to your recall communication, will be pivotal in reinforcing the value of routine appointments to maintain great oral health. Permanently engaged phone lines will no longer be the result of batch-sent reminders as patients will have the option to respond immediately via the Online Booking portal. Consequently, this increases the response rate and maximises your diary bookings - enabling you to deliver more patient care to those who need it.
Maintain control
Giving patients ownership over their own experience will not only reinforce loyalty but will allow you to maintain ultimate control of your diary. With the ability to verify any incoming appointments, you will be advised of any red flags ahead of time that may need to result in an online/phone triage. This is now more important than ever, as practices work to introduce new COVID-19 safety procedures to limit the risk of infection.
Gain commitment
Pinpointing how to minimise FTAs and reduce your cancellation rate can be a challenging task. However, this is something that can be easily tackled by gaining commitment from your patients from the first instance. Online Booking from SOE enables you to take deposits as a booking is made, introducing a new level of certainty that will keep your diary full and no-shows at a minimum.
At Software of Excellence, we want to give you more time to do the things that matter - dentistry. With our combined range of software solutions and expert advice, we will work with you to unlock the full potential of your business. Get in touch today to find out how Online Booking can help you start this journey and support your practice in taking a modern approach, now and for the future.