Software of Excellence Blog
Reducing stress by driving what's important, not what's urgent
A study in Wales revealed that 82% of respondents saw noticeable increases in stress levels in dental teams during the pandemic, with staff turning up for work even when they were unwell.
Fast forward to the current 'living with COVID' period and stress remains an issue, with a high level of burnout being recorded among GDPs and dental students. While dental teams continue to work under significant stress, it's easy to lose sight of what's important. This blog gives some tips on how stress can be managed, and business efficiency improved by remaining focused on practice statistics and Key Performance Indicators (KPIs).
A boiling pot
Working in a profession under the strain that dentistry is experiencing at the moment, it's easy to see how things can quickly feel unmanageable. Dental teams are juggling patient queries, amid a lack of appointment availability, which alongside staff shortages, are putting an already stretched service under more strain.
Factors like these are driving the current crisis and with little sign of a solution coming anytime soon, it's left to individual principals and practice owners to implement practicable processes that can offer teams some relief.
The bigger picture
In times of stress, there can be a tendency to concentrate on micro issues, taking solace in the minutiae of the most urgent tasks, and ignoring the bigger picture when it feels too overwhelming. It's natural in these circumstances for the focus to shift towards simply 'getting through the day' and an unintentional consequence of this is that relationship tasks, such as taking a little extra time to deal with patients, can be lost.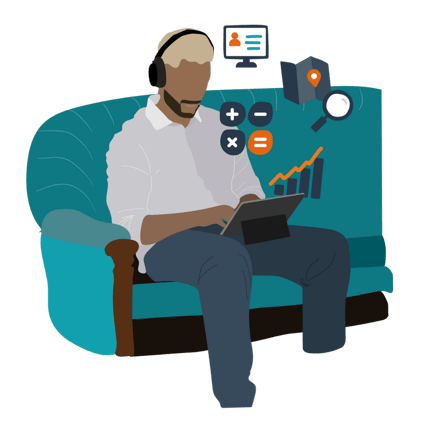 As dental teams know only too well, these micro problems and smaller tasks all take time, which quickly mounts up. The question for managers is, do they understand how much time these tasks are taking and the impact of this on practice efficiency, utilisation and profitability?
Managers and business owners must find time to concentrate on practice data points, so they are able to see when performance is dipping, and in which areas. Only by maintaining and enhancing knowledge in this way can practices continue to perform in today's exceptional circumstances.
Gain insight
By understanding the types of pressures dental teams face, Software of Excellence is providing expert support, working closely with managers to help them remain focused on the KPIs that drive practice success.
Software of Excellence's Customer Success Consultants help teams to "gain insight" of the bigger picture by studying data with the practice's permission and identifying core areas in which efficiency can be improved using automation. Through tailored advice, based on real insights and data captured from many thousands of UK practices, individual managers can benefit by identifying and measuring relevant KPIs that will promote improved performance. This, coupled with powerful tools such as My Practice Cloud allows you to stay informed on the daily with a customisable metrics dashboard.
Resolution
The intricacies of each dental team and the situation of UK dentistry at large creates a complex picture, and solutions need to be thoughtful and bespoke to make a real difference. But, with the right approach it can be understood and managed, and by doing this, teams will be able to free up time spent on a mountain of small tasks and maintain performance levels in critical areas. Most importantly, this approach means stress can be alleviated, staff wellbeing can be prioritised in a pressurised environment and service levels for patients can be maintained.
To combat stress and re-focus on the areas that matter with the help of the experts at Software of Excellence contact us now.