Software of Excellence Blog
The Power of PX: Knowing your market
No business owner likes to find out that they're out of touch with their customer's wants and needs, yet the truth is, this is a very real issue that faces the dental profession.
We need only look at some of the antiquated, yet commonly seen admin routines; from manual form filling to websites without online appointment booking, to see how many dental practices are still failing to meet the basic expectations of 21st-century customer service. If you want to build a growing and future-proofed business, it's time to shake up the way things are done and put patients first, on every level.
Understanding needs
Do you know what your patients want when they visit your practice? Research1 shows us that often dental professionals are somewhat misaligned with their patients and there is evidence of large disparities between what some dentists assume patients want, versus actual patient feedback.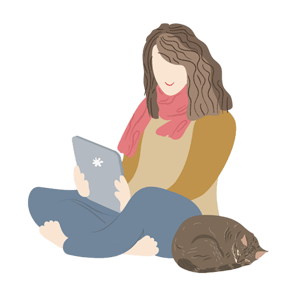 For example, while dentists think that patients value clinical reputation most highly, patients revealed that they are most concerned about appointment availability. Another interesting finding was the different attitudes to face-to-face contact at reception. Most dentists are of the opinion that patients value this personal interaction, yet patients tell us that they don't want to wait at a desk while receptionists juggle phone calls, appointment booking and other tasks.
The fact is, little misunderstandings like this can all build into a bigger picture of patient frustration and dissatisfaction. In an era of consumer culture, this type of experience is at odds with the ideal picture of the perfect patient journey.
Exceeding expectations
General research shows us2 that customer-centric companies enjoy more financial success, with customers willing to pay more, stay loyal, leave positive reviews and even switch from competitors, clearly showing that a good 'experience' is a high priority for many consumers.
The emphasis on patient experience has also been a cornerstone of the NHS for a number of years. Patient recommendation via the Friends and Family Test (F&FT) and NHS Options are clear evidence of this and in 2020, the criteria for F&FT changed when a new question was introduced, focusing on experience rather than a recommendation. This change of emphasis is supported on the ground, with 75% of dental professionals who responded to our 2021 survey confirming that the importance of patient experience has changed during the last five years.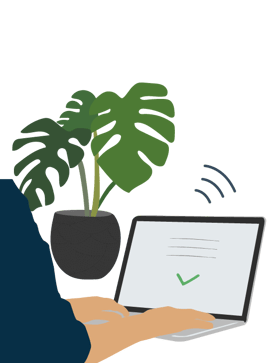 Getting valuable feedback
The easiest way to truly understand your market is quite simply to ask your patients what they want and what they value. Assumptions are dangerous and may even be damaging to the health and reputation of your practice. Yet with a few simple questions, you can unearth game-changing insights that will help you meet and exceed expectations and upsell your services.
Regular patient questionnaires and smile surveys are easy to conduct, especially with the right software and support. These tools have the power to transform the way you do things for the better and help you monitor progress. Essentially, it's about aligning your thinking to that of your patients.
Click here to learn how we can help you conduct this research with your very own Patient Survey, for a limited time only.
Align your thinking
Basic changes are easy to make with the right technology. From improving the functionality and flow of your website to using remote form filling and automated check-in at the practice. Other modifications may involve amending your approach in other ways, such as better understanding the needs of anxious patients or offering different payment options.
What next?
Many practices are already blazing the trail for great patient experience and are forging a path for others to follow, with the help of some simple dental software tools. For those who have not yet made the shift in mindset, the first step is to understand where to prioritise your efforts and this can be done through gathering patient feedback.
To learn more about understanding what your patients expect, and how to meet their wants and needs, read our latest White Paper 'The power of PX - the rise of experience culture in UK dentistry'.
1 The Power of PX – the rise of experience culture in UK dentistry. Software of Excellence Whitepaper 2021
2 https://www.forbes.com/sites/blakemorgan/2019/09/24/50-stats-that-prove-the-value-of-customer-experience/?sh=185062b34ef2