Software of Excellence Blog
Backups for your business
Loss of data can be detrimental for your business, at Software of Excellence we want to help you safeguard the security of your patient records.
Failure to prepare is preparing to fail
As a dental practice, you are entrusted with an extensive amount of sensitive data - it is your responsibility to ensure that you are handling this with the utmost care and security that it deserves. With EXACT's inbuilt backup feature* you can feel confident that in the event of localised issues such as corruption or hardware failure, confidential records can be recovered promptly, allowing you to get back to what matters most, patient care.
Here's how it works: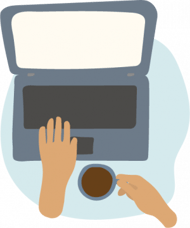 When exiting the software, you have the option to be prompted to start a backup.
Once acted upon, an internal backup will be carried out, creating a copy of your data onto your chosen device - whether that be your local computer or an external hard drive.
Upon completion, the most up-to-date copy of your data will be accessible for recovery, right when you need it - saving you and your team valuable time and resources, allowing you to get back up and running as quickly as possible.
We believe data security is not a process that should be overlooked. Protecting your practice against wider issues such as fire, theft or malicious activity using additional best-practice methods such as:
Third-party backups with the assistance of your in-practice IT support e.g. cloud-based
Regular testing for backup data functionality
Daily backups
… will allow you to further foolproof your practice and be prepared for any unforeseen events. To help prepare your practice for the future and implement a suitable backup strategy, take a look at our step-by-step article here or get in contact with our support team on 01634 925574 today.
*SOE disclaimers for backup strategy & functionality apply - read them here.