Software of Excellence Blog
Campaign+: Build great patient relationships
Since the outbreak of COVID-19, a huge number of dental appointments have had to be postponed and cancelled. As research into the link between oral and overall health grows, it is now more important than ever to communicate with your patients the measures you have put in place to conduct their upcoming appointments safely. Over the next few months sending personalised campaigns will play a vital role in ensuring you can welcome your patients back with confidence - Campaign+ from SOE will allow you to create, schedule and send these messages automatically, giving you more time to focus on re optimising your in-practice patient experience.
Don't miss a moment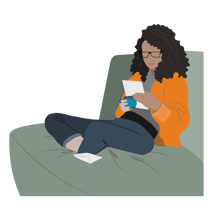 Due to current restrictions, there is still little opportunity to communicate with patients in person - This is why adopting a customer-centric role across alternative channels, such as email and social media marketing, is now pivotal. Whether you are looking to introduce new cosmetic services to your practice or want to simply inform your patients that you are now taking online bookings, it's important to be proactive and reach out to customers as opposed to waiting for them to come to you. With guidance from our team of patient marketing experts on best practice, you will be able to create campaigns that will reflect your brand image and resonate with patients, allowing you to generate optimum results with minimum effort.
Track and trace
Understanding the content that delivers results for your practice, is the key to planning effective future campaigns and driving great business performance. Previously, measuring campaign success would rely on an individual to sift through complex data which can be both tedious and time-consuming. Tracking return on investment is now a seamless experience with our easy-to-use analytics dashboard from Campaign+, allowing you to clearly identify where future revenue opportunities lie and what adjustments can be made in response.
Optimising your appointment book is now critical as practices work to manage the backlog of demand for dental care. With our automated marketing solution, your campaigns can be fully integrated with your Online Booking system allowing you to instantly track their progress and ensure you are delivering patient care to those who need it most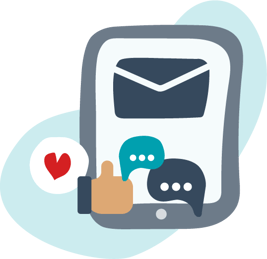 .
Make it personal
Your customers want to feel valued as they are encouraged to adapt to a new Contactless Patient Journey. With the option to create a campaign from scratch or customise one of our pre-made bespoke templates to fit your branding, you can communicate with your patients in a way they know and trust - offering a level of reassurance that is required during such unprecedented times.
At Software of Excellence we want to assist you in safely regaining workflow efficiency to meet the oral health needs of your patients. Communication and confidence work hand in hand, so ensuring you are delivering effective and targeted messages to your customers will reinforce loyalty and empower them to book and attend their next appointments - Campaign+ is our solution to help you achieve this.
Get in touch today to find out how Campaign+ can increase transparency across key metrics and help you develop a marketing strategy that will support you and your practice going forward.