Software of Excellence Blog
Channel Track: It shouldn't be a guessing game
With countless streams of communication now available at our fingertips, it can seem difficult to pinpoint which channels will resonate with a specific patient base. Channel Track from Software of Excellence makes understanding your online and offline presence easier than ever - allowing you to optimise campaigns, attract new patients and ultimately identify where is best to spend your marketing budget.
Understand your patients
At SOE, we are advocates of delivering a 7-star experience at every stage of your patient's journey - to achieve this, you first need to unpick the habits and behaviours of your consumer. With Channel Track giving you the ability to track and report on where inbound calls originate from, down to the very first click, you can feel confident that you're tailoring all of your communications in a way that will maximise conversion rate and reduce unnecessary cost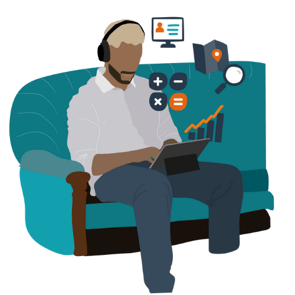 s.
If you are investing in PPC or actively using Google Analytics, why not build this into your standard reporting? For a seamless workflow, Channel Track allows you to integrate your favourite marketing tools and view drilled down data at a glance. With fully customisable dashboards and intuitive reporting, crucial analytics such as ROI and campaign success can be easily analysed to inform how you choose to strategise future investment. Here's an example:
You've invested a proportion of your marketing budget into ads for social media site A and a proportion into social media site B. Site A is reporting on Channel Track that it has generated 72% more phone call responses than site B, a figure you would not have otherwise known, allowing you to further prioritise your spending accordingly and invest more into the channels that are driving the best quality leads.
The face of your business
Whether you're a new or well-established practice, for many patients, your reception team are the first port of call to the practice. Working to triage patients, book appointments and answer any queries, their performance is crucial to the overall success of your business. Dependent on the package you choose, Channel Track can help you provide your staff with continual professional training that is uniquely relevant to your patients:
Listen to recordings of inbound and outbound telephone calls to identify how calls with a higher/lower success rate are handled and in turn use this to improve the quality of service and patient experience you provide.
Use the speech analytics tool to automatically report on specific keywords and phrases spoken in phone conversations to analyse and better understand patient needs.
Improve how future campaigns are constructed by focusing on the keywords that result in a higher volume of appointment/treatment booking and addressing any frequent queries.
To learn more about the countless benefits and options available within Channel Track, get in contact with our team and start uncovering valuable insights within your practice today.