Software of Excellence Blog
How to: Optimise your appointment book in the current climate
This week, Northern Ireland reported 12% of its total number of positive Covid-19 cases since the start of the pandemic in just the last seven days1. With the spike in COVID-related staff shortages and patient cancellations as a result of this, we want to help you respond to recent events and best prepare for what may still be to come so you can continue delivering dentistry safely to those in need.
Today we will be addressing some simple steps that you can undertake to ensure you have a foolproof workflow that not only optimises your appointment book but minimises disruption, should obstacles arise:
1. Utilise an Online Booking system
Allowing your patients to schedule and reschedule their appointments independently using an Online Booking system means that cancellations, particularly due to COVID-19, can be addressed swiftly and safely.
For your patients, they will be able to rebook their appointment at a time that suits them, ensuring that their oral health is maintained, once their isolation period has ended for example.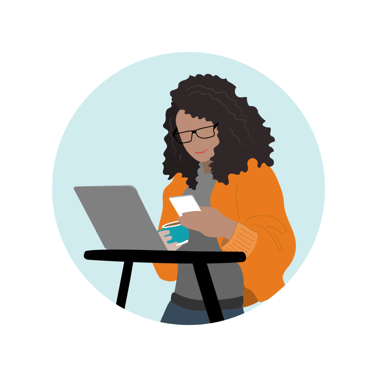 For your practice, this means that you will be notified ASAP if a patient can no longer attend their appointment as your Online Booking system will be accessible even out of working hours. Not only this, but you will be able to maintain ultimate control of your diary by blocking out time if needed or changing the practitioners that are available to be seen that day should a staff member call in sick.
2. Ensure the patients who are attending are attending safely
Streamline this process and enhance the patient experience by ensuring COVID screening forms have been filled out prior to their appointment using Patient Portal. Ensuring that all other required forms are filled out remotely and pre-appointment will further limit the risk of cross-infection when in practice and keep both your team and patients as safe as possible - again, reducing the possibility of team members having to isolate or having to close the practice due to widespread infection rates.
3. Set up Short Notice Cancellation lists within EXACT
With dentistry still in high demand despite the current state of play, practices need to take action to protect chair time by using Short Notice list cancellations.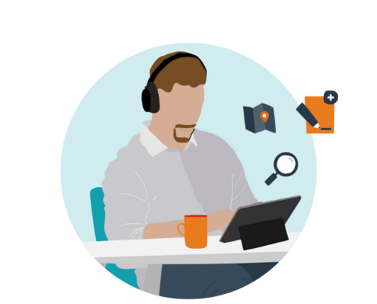 Doing so will ensure that critical gaps can be filled by patients who are safe to enter the practice and have ultimately been waiting for your essential services, with those who have made the cancellation being assured that their oral health is still a priority by getting booked back in ASAP - minimising friction and any possibility of prolonged dental problems.
For maximum effectiveness with Short notice Cancellation lists, you must have patients pre-booked in the future you can call on. If you do not have patients booked into the future you should consider focusing on recalls to fill those critical gaps. When using SMS it on average takes 7 messages to fill a gap at short notice, saving your team additional admin and time that can be better redirected to patient care.
At Software of Excellence we want to help you not only respond to the current challenges but to prepare for the future. Keep an eye out on our blog over the coming weeks where we will be sharing more 'how to' articles and other useful content that will help equip you and your team to navigate the current world of dentistry and continue delivering the level of experience that your patients know and deserve.
To learn more about the practice management tools that have been discussed today or the support that is available to you, get in contact with us on +353 (0)8 6 468 0033 and start transforming your practice today.
Alternatively, if you're a current user and would like further support on how to use the available features in EXACT to make changes to your diary and utilise your provider's availability, sign up to our next webinar here.
Please do get in touch with any further questions to our support team on +353 (0)1 5 824 517 or our Best Practice Consultants on +353 (0)1 5 824 514.
1 https://www.bbc.co.uk/news/uk-northern-ireland-59888725