Software of Excellence Blog
Making patient and staff safety a priority
Safety, both within the workplace and for visitors, has taken on a whole new relevance ever since the UK entered its first Lockdown at the end of March 2020. Now, as we emerge from the worst of the pandemic, embrace vaccination and follow the government's roadmap, it's vital that dental practices do not lose sight of the importance of the procedures which were put in place to minimise virus transmission.
A recent report by McKinsey1 has categorised workplaces in terms of proximity and interaction between staff and customers, with 'Medical care', into which dentistry falls, scoring 87 out of 100 – meaning dental practices, along with other medical settings, are considered a high-risk environment. We know there is little a dental practice can do to reduce the distance between clinicians and dental nurses and patients whilst in the chair, but it is possible to pay attention to those areas in which physical contact points can be reduced, thereby reassuring staff and patients of the safety of your practice.
The Standard Operating Procedures (SOPs), most recently updated on 3rd February 2021, continue to insist on assessment of patients' COVID status and recommend reducing physical touchpoints and keeping patient visits as short as possible. Lateral flow testing within primary care settings for asymptomatic staff is now fully available and principals should ensure this is undertaken routinely as an extra layer of reassurance for patients and as a duty of care to all staff.
Some of the practical measures introduced during the pandemic are far reaching and not only ensure patients and staff feel safe and confident when they interact, but also vastly improve the patient's overall experience whilst in the dental practice. The adoption of automation has quickly accelerated during the pandemic and within dentistry, dental software can be used to power many of the tools that create a seamless and safe patient journey.
1. Remote form filling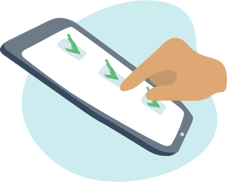 Infection control measures in practice waiting rooms mean that paper form filling has become unsustainable. On the other hand, electronic forms have really come into their own, offering a much more convenient, patient centred approach that streamlines processes, reduces time for the patient and duplication for staff.
A Patient Portal can provide a link to forms which can be sent to the patient's mobile prior to their appointment. This prompts the patient to update their information, smile surveys and consents and submit electronically, transmitting the completed forms directly and securely into the patient's record.
2. Self-check-in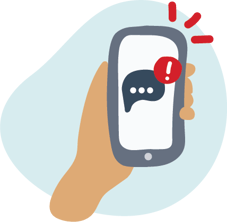 Self-check-in minimises waiting time in the practice and is a real benefit to patients. A QR code is automatically sent to the patient's smartphone, ready to be scanned at the terminal in reception. For those without smartphones or who haven't been able to complete their forms before arrival, a tablet can be made available for checking in and completing any outstanding information.
3. Contactless departure and payments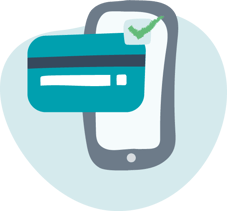 Speeding patients' departure after their appointment also helps keep time in the practice to a minimum and speeds up patient flow. Instant communication between front desk and surgery via dental software enables the clinical team to send recall details and treatment instructions to the front desk immediately following the appointment. This seamless transfer of information means that future appointments can be booked, and contactless card payments can be taken quickly.
4. Frequent communication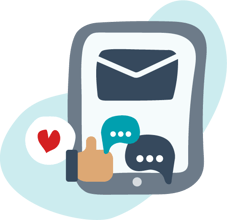 Finally, patients will appreciate frequent and reassuring communication, letting them know how the practice is responding to the latest guidelines and informing them of everything they need to know when visiting the practice.
Practices have worked extremely hard to respond to COVID-19, and to ensure they remain safe places for both patients and staff, social distancing measures and efforts to reduce contact must be maintained. By doing so you will help restore and retain confidence in your practice and ensure that patients don't feel the need to look for treatment elsewhere.
Using dental software to improve your patients' experience makes their time with you as positive as possible and a smooth running, efficient practice will reassure them that they are in safe hands.
To talk to an expert about improving your contactless credentials, call 0845 345 5767, email contactus@soeuk.com or visit www.softwareofexcellence.co.uk

1 https://www.mckinsey.com/featured-insights/future-of-work/the-future-of-work-after-covid-19#