Software of Excellence Blog
Three reasons you should switch to Automated Recalls
With the maintenance of oral hygiene playing an important role in the prevention of diseases, ensuring that patients attend regular appointments to receive the treatment they need is key. However, with new challenges to navigate such as the cost-of-living crisis leaving patients reconsidering where they choose to spend their disposable income, enhancing your communication strategy with these crucial messages is now more important than ever.
Engaging your patients with our suite of patient communication tools enables you to reach your patients when and where it matters, all whilst driving the success of your practice.
In today's blog we are going to be highlighting the benefits that one tool, Automated Recall Manager, can bring to your staff, patients and practice.
1. Keep patients on track
Regular appointments, at intervals of no more than 12 months, are what helps maintain both a healthy smile and patient-practice relationship. So how can you keep them coming back?
Automated Recalls can be scheduled to be sent exactly when a patient needs it; whether it's for their 6-month check-up or for the next stage in their treatment plan – prompting them to book at the optimal time and eliminating the risk of a breakdown in their oral health.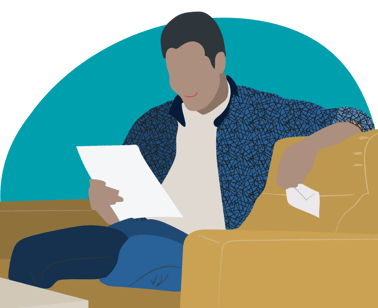 2. Lighten the admin load
Engaging your patients doesn't have to mean extra work for your reception team. Adopting an automated workflow can boost business growth whilst streamlining the manual, timely processes your team may have been operating with previously.
Think customisable recall templates, integrated online booking links and automatic scheduling – whether your preference is SMS, Email and/or EasyPost, your team can optimise the use of each, ensuring maximum effectiveness every time and minimised missed appointments.
3. Grow your practice
Once set up, Recalls are designed to run in the background without user input – meaning efforts can be redirected to patient interactions and monitoring the impact of your recalls.
EXACT's real-time graphical display allows you to view key monthly stats at a glance including:
Total Recalls

Total Success %

Dentist Success %
Allowing you to break it down further into a colour coded barometer that displays:
Dark green (Booked)

: Patients with recalls whose appointments have been booked.

Light green

(Future):

Patients with a recall date in the future who do not have appointments.

Light blue (Completed):

Patients who have completed their recall. Appointment has been booked and treatment charged.

Dark blue (Moved On):

Patients with appointments that have been postponed and the Recall date moved forward. Moved On will only show if the recall date was advanced after the recall date (they were a failure when the recall date was advanced).

Grey (Inactive):

Patients who have been marked as Inactive on the patients details screen. They are permanently lost to the Practice.

Dark red (Do not recall):

Patient who have had their recall marked as Do not recall on the patients recall tab.

Red (Failures):

Patients who failed to be recalled, with no further planned recalls or appointment bookings
It's essential to monitor your recall effectiveness to ensure that any patients not actioning their recall can be followed up to whether this be to decipher if they would prefer another contact method or would they like to discuss their treatment further before booking in. This is your chance to 'catch' a patient before they potentially look elsewhere.
Being able to extract and analyse 'real-time' data from our practice has helped us make more informed decisions and as a consequence, offer a much better service to our patients. By analysing the performance of our practice, we have been able to implement new ideas and identify opportunities for growth, which we are certain will continue to have a positive effect on the long-term success of our business.

Janet Jones, Practice Manager, Inspire Dental
Keep patients on track, your appointment book full, and lighten the admin load on your team with Software of Excellence's Automated Recall Manager. Get started today by contacting our team.