Software of Excellence Blog
Education Week: Build a 7 star patient experience
At Software of Excellence, we're here to support you in creating a seamless journey for your patients that will leave them feeling valued at every stage. That's why we've outlined a 7 step approach to delivering a complete, contactless patient experience so they can continue to access your essential services all whilst mitigating the risk of cross-infection.
We suggest that as a practice you should be implementing suitable processes at each of the following stages:
Finding a Dentist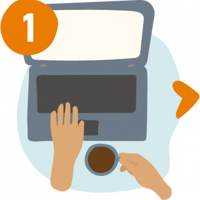 Take control of your online presence to increase visibility and patient numbers - Most patient journeys begin with a Google search, so keeping your 'Google My Business' complete and up to date will allow you to effortlessly attract new audiences and project your services even further.
Encourage all patient's to publish a review of their experience - Consumers trust other consumers so generating a high volume of authentic feedback with Online Reputation Manager will not only allow other patients to find you but to choose you.
Publish your COVID-19 measures to increase transparency and in turn patient confidence - Reassure them that you're following government guidelines and that they'll be safe in your care.
Booking an appointment
Pivot to an Online Booking system - 70% of practices do not currently offer this service so this could be the decider between you and a competitor. Booking a dentist appointment might be seen as a mundane and inconvenient task if it is high effort, so remove the friction associated with constantly engaged phone lines and make it as easy as possible for your patients to book an appointment at a time that suits them.
Before the appointment
Deliver effective and targeted communication - Establishing a practice/patient relationship from day one using tools such as Campaign+ will reduce both FTA's and short notice cancellations that can be critical to your business as we emerge from lockdown.
Enable patients to complete essential forms at a time that suits them using Patient Portal - Minimise frustratingly long queues, busy waiting areas and engaged phone lines with the ability for patient's undertake their own data collection, remotely. The introduction of the COVID-19 screening form, for example, allows you to be notified of any red flags ahead of time, reducing the risk of cross-infection and allowing you to reschedule the appointment if needed.
Empower patients to start the conversation surrounding their own oral health goals using 'Smile Surveys' - Again, completing these forms ahead of time will not only reduce their time spent in the practice with non-clinical staff but will set you up for success by making conversations surrounding treatment options, once they're in practice, more comfortable.
Contactless arrivals
Manage the flow of patients by encouraging new methods of check-in such as scanning a QR code in reception or notifying you of their arrival by messaging the practice - Communicate this with your patient's prior to their arrival so that they are well informed of your new protocols and can comply where relevant.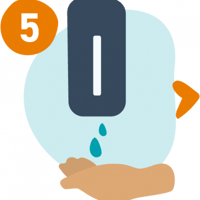 New practice environment
Manage patient expectations by making way for new additions - With extra space needed in reception to home new sanitisation stations and to comply with social distancing guidelines, have you considered transitioning to a paperless practice? Paper-based patient records not only pose a potential security risk but can also be taking up valuable storage space in reception areas that could now be repurposed to better manage patient and staff safety.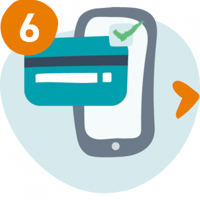 Contactless departures
Introduce contactless payments to guarantee a quick and easy departure - Integrating seamlessly with EXACT, Paymentsense allows customers to effortlessly make secure payments, cutting down reception queues and allowing them to get on with their day.
Gain patient commitment - Recall and treatment information can be immediately updated by your clinical team for your reception staff to see. This seamless workflow made possible with EXACT allows your patient to efficiently secure their next appointment and proceed with a quick departure. If Online Booking is available for your practice and your patient isn't willing to book in for their next appointment in practice, express the importance of keeping up with their dental treatment and let them know it's easy for them to book from the comfort of their own home.
Post appointment communication
Keep your patients in the loop with automated tools such as Campain+ and Automated Recalls - Consistent communication is essential in turning valued customers into loyal patients. Post-treatment follow-ups, education of services available, practice updates and appointment reminders can all be easily created using pre-made templates, meaning contrary to popular belief, sending high-quality marketing material can take up little to no extra time of your admin team's daily tasks.
Learn more about each stage of SOE's 7 step approach to an effective Contactless Patient Journey in our recent webinar hosted by Customer Success and Marketing Director, Guy Meyers here.