Software of Excellence Blog
Clinipad: Go paperless
With the acceptance of technology at an all-time high, incorporating electronic form filling into your patient's journey will complete their contactless experience and aid the sustainability of your practice now and for the future.
Although 75% of patients opt for completing their dental forms on a smartphone ahead of their visit via Patient Portal, 25% still prefer an in-practice experience. Whether they haven't found the time to action their forms before their appointment or simply feel more comfortable filling in their dental history whilst they're in practice - these patient behaviours should be acknowledged in order to minimise any potential stresses or anxieties associated with an upcoming visit. With the appropriate tools, you can ensure your patient's journey is seamless, both before and after their appointment - whether that means updating their contact details upon arrival or completing a consent form ahead of their new treatment plan.
Did you know… our customer research shows that occupying your patient's waiting room time with updating their records on Clinipad, acts as an excellent icebreaker for nervous patients and in turn allows them to feel more relaxed going into their dental appointment.
Save time without the compromise
Introducing Clinipad to your practice will unlock a new level of security that would previously not be possible with more traditional data collection methods such as pen and paper. With added validation methods that ensure all mandatory data is filled in, Clinipad offers a form of data collection that is complete and most importantly, secure.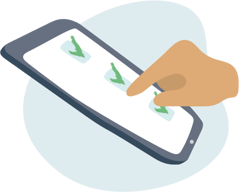 With a wide range of forms available including FP17PR, Medical History and GDPR consent - simply assign the appropriate form to your chosen device upon a patient's arrival and it's ready to go!
Linking seamlessly to your EXACT software, if data on the patient already exists, the form will be prefilled, allowing patients to gain an understanding of what data is held on them already and update their own details accordingly - assuring maximum transparency and data protection compliance.
Once signed and completed, each form will automatically update the patient's file, removing the 'middle man' and narrowing the margin for error with data capture, something that could previously be compromised with time-consuming manual data entry from your admin team.
The only role of your reception team here is to be on hand to support your patients with any queries they may have and to sanitise the tablet between use to prevent cross-infection.
Become a paperless practice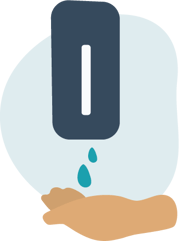 With a comprehensive list of forms to be filled in before each visit, the amount of paper produced per patient can be problematic. Transitioning to a digital workflow will not only reduce your practice's carbon footprint but will free up valuable storage space in your practice that should now be repurposed to respond to the new COVID-19 safety measures e.g. sanitisation stations, spaced out waiting room chairs. Freeing your reception area of filing cabinets and loose paper will encourage a tidier and more professional working environment and will ensure that your patient's sensitive data is being handled with the utmost consideration it deserves.
Removing tasks such as form filing and scanning from your admin team's list of tasks can save 80% of time per month - that's the equivalent of 24 days a year!
At Software of Excellence, we understand the importance of quality patient data. This is why we have created a solution that enhances data collection whilst supporting a safe and seamless patient journey. Talk to our team today to find out how Clinipad can empower your patient's in-practice experience.