Software of Excellence Blog
Education Week: Mastering effective patient communication
Mastering effective patient communication can influence a number of definitive factors for your dental business and at SOE we want to help you get it right, every time. Improved patient outcomes, satisfaction and experience can all be achieved when best practice methods are adopted. Our team of experts have outlined three key considerations that you should be making as a practice to ensure you're optimising all streams of communication, all whilst keeping your internal processes as efficient as possible.
1. Importance of mixed media to keep patients informed regularly
With busy schedules, it may be tempting for your admin team to rely on one sole channel of communication for driving correspondence, however, it is likely that this will in fact be hindering your reach and overall practice performance. The ever-changing habits of modern society mean that as a practice you should strive to 'cover all bases', and without doing so, you may be missing crucial opportunities to expand your patient base and appeal to broader demographics.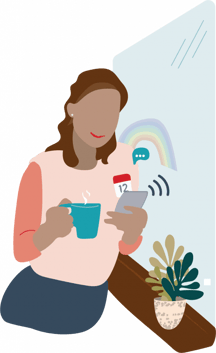 A perhaps surprising example of these changing consumer behaviours, as a direct result of the recent pandemic, is that the effectiveness of traditional letters has been accelerated due to more adults than ever before working from home. This increased accessibility alongside the 'novelty appeal' that has influenced 24% more of 18-35 year olds engaging with this form of media, presents itself as a great opportunity to re-engage with patients and reinforce the importance of keeping up with those vital oral healthcare appointments.
This being said, with technological acceptance on the rise, many may say that we are undoubtedly still living in a digital age. With a large proportion of businesses opting for email as their preferred channel due to its cost-effective nature, SMS has in turn proven to be extremely effective for cutting through the over-saturation of marketing communications with its impressive 98% open rate - Making this yet another strong consideration for ensuring your messages are being communicated successfully in this crucial recovery period.
Understanding how to tailor a solution for your practice that resonates with your patients is where we come in. EasyPost, SMS and Emails from SOE all harness the power of automation, allowing you to feel confident that regardless of your proposed message, be it regarding updated COVID-19 safety procedures or new treatments available, it is being received as intended and at the best possible time.
2. Recalling patients
At Software of Excellence we want to help you communicate in a way that will entice your patients to act and respond.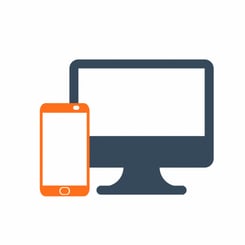 Integrating seamlessly with Online Booking, Automated Recalls can reduce any possible friction for your patients and make booking an appointment as easy as possible - increasing treatment plan completion rate and consequently, patient satisfaction.
Tailoring your messages to be both relevant and brand reflective is what can ultimately be the decider in whether your patient's feel adequately informed to commit to booking an appointment. SOE's customisable templates, which can be automatically populated with patient data, allow you to target powerful messages whilst maintaining control over your brand image.
Practices using our Recall Manager alongside best practice methods, see up to 85% recall effectiveness.
3. Appointment reminders
Great, you've gained commitment from your patient to attend their next appointment but unfortunately, there's still an FTA risk… how do we combat this?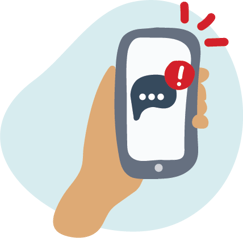 FTAs have unfortunately always been business-critical, particularly now with demand for dentistry at an all-time high. SOE's automated reminders could be all it takes to boost attendance and drive patient loyalty without taking up any more of your admin team's valuable time. Automating a friendly nudge via letters or SMS, which would usually require your staff to manually call the patient, allows your team to dedicate more of their time to what matters, providing excellent service in practice and responding to incoming enquiries on the phone lines. With the added bonus of customising when your SMS reminder is scheduled for e.g. a week before, a day before or 2 hours before their appointment, you can feel confident that your messages are being strategically timed, for maximum results.
Increasing your level of transparency through effective communication can support your patients in feeling more comfortable prior, during and after their appointments. Giving them access to vital information at their fingertips can mitigate any fear over COVID-19 safety procedures, or unknown treatment options. Get in touch today to find out how we can equip your practice with everything it needs to bridge the gap between you and your patients to keep them best informed. Alternatively, find out more about our 3 key considerations in our recent Education Week webinar - 'How to communicate with your patients'.