Software of Excellence Blog
Feel equipped with Patient Portal
Dental practitioners have had to be proactive in responding to industry changes in line with COVID-19 guidance, and at SOE, we are here to support you. Being responsive to these opportunities and empowering your patients to have control over their own contactless patient journey, will not only provide support in the easing of lockdown but will optimise your team's workflow, now and for the future.
People, not paperwork
Patient Portal frees up valuable time for your reception team that will be critical when facing the anticipated increase in patient numbers as lockdown eases and the vaccination rollout accelerates. Streamlining everyday tasks will allow you to maximise your time and that of your team, to dedicate it to what matters most, patient care.
We will help you to translate traditional methods of data collection, that are no longer deemed fit for purpose, into Online Forms and Self Check-In that can be completed by your patients remotely and prior to their visit to the practice. Adopting these new forms of communication facilitates greater control over the flow of patients in and out of your practice and will ultimately help reduce:
Unnecessarily long queues and busy waiting areas
Engaged phone lines
Time spent with non-clinical staff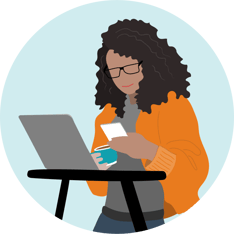 All of which can leave your customers feeling uncomfortable and frustrated when attending their appointments.
Giving your customers the freedom to complete forms at a time that suits them, will help them to feel relaxed and prepared for their next appointment without compromising on the quality of patient experience.
Automated triage
Empowering patients to take control of their contactless journey, whether that's out of hours or in the comfort of their own home, they are now able to complete all of the necessary admin before they even step foot into the practice. With forms such as 'COVID Health Screening' playing such a vital role in keeping your patients and staff safe, you can ensure that you feel equipped to follow up on any red flags ahead of time - minimising any risk of infection from the first instance.
Integrating seamlessly with EXACT, redundant booking slots following COVID-related cancellations will now be filled in order of priority, without the reliance on an individual to ring through a backlog of waiting customers. Removing another task from your to-do list, we're here to help you future-proof your practice.
In fact, we know that in the last 30 days: 2.8 million patient forms have been completed remotely using Patient Portal, 600,000 of them being COVID-19 triage questionnaires.
Data Protection
Despite many everyday processes being forced to adapt to the current climate, we are confident that you can still provide the same exceptional customer service that keeps your patients coming back.
Instil confidence in your patients that their sensitive data is being captured and stored securely, without the need for clipboards full of loose paper that could potentially be lost or damaged.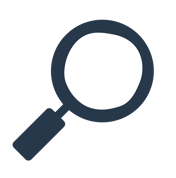 These methods are outdated and take up unnecessary staff time and resources that should be redirected into staff and patient safety e.g. temperature checks and sanitising touchpoints. With two-factor authentication, you can be sure that the patient's details and medical history are being handled with the utmost care and attention that it deserves.
We want to hear from you
Fulfil your patient's demand to take control of their own contactless journey by creating a workflow that will support you and your team. With Patient Portal, we can help you automate many of the daily tasks that would previously use up your staff's valuable time - this is now critical as you gear up to welcoming patients back into your practice.
Contact us to hear about how Patient Portal can help you prepare your practice for the rise in patient numbers or join us at the BDIA Dental Showcase on the 22nd-26th March.