Software of Excellence Blog
Getting your voice heard
It happens to us all. In today's interconnected world we're inundated with marketing messages from companies vying for our attention and our business. Companies have taken advantage of the fact that people of all ages, and millennials in particular, are spending more time on their mobile devices than ever before to connect, learn, work and play, especially now after a year of lockdown restrictions.
Advertising is the primary cost for most companies with an online presence. Brands have been moving their budgets from more traditional media to online advertising, driving growth and helping total UK online advertising revenue reach around £15.7bn in 20191.
But it's not plain sailing for advertisers of any business. Consumers are very tech-savvy these days and have learnt to filter through the daily stream of online communications to get to the content that's most relevant to them. They want brand relationships built on trust and reliability, not sales tactics, so when it comes to marketing your dental practice, how do you compete?
Let technology do the work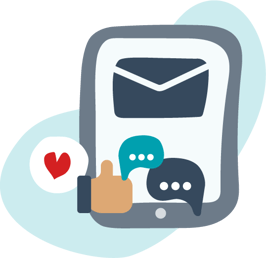 The use of digital technology to communicate with patients is a fundamental part of how today's dental practices function, and at the heart of this is dental software. Automated patient communications can be used to inform patients about new treatments, to send recalls and appointment reminders, to request practice reviews and also to follow-up post treatment.
It's a way to let patients know when you are open for business, give them the opportunity to book online and in these uncertain times, reassure them that safety is a number one priority.
What's important?
It's important to get the right messages to your patients in a timely manner using content that's tailored to your audience and in line with patient contact preferences. Remember that when sending out any marketing material, you need to gain explicit consent to comply with GDPR. But this needn't be a problem - with the right dental software you can obtain consent in a simple, efficient way.
Marketing for dental practices is about knowing how and when to attract new patients and how to engage more effectively with existing patients. Automated scheduling using your dental software enables the right patients to be targeted at the right time, encouraging them to make optimal treatment choices.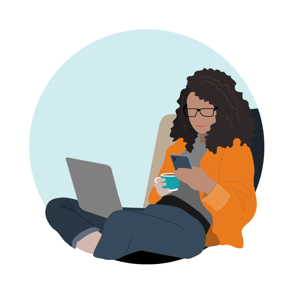 The creation of clear and targeted marketing campaigns is a vital way of keeping patients informed. Let patients know about the treatments you offer via e-mail and text message and use social media platforms to post regular updates and new information. Most patients are looking for a dental practice do so in the first instance online, so a website that is optimised, easy to navigate and responsive is the first step in effectively communicating with patients.
Great marketing means your practice needs to stand out, especially over local competition. Utilise features such as 'Google my Business' which is easy to edit and full of features that can help patients learn about your practice and services. Sharing positive messages, photos and reviews as well as useful, up-to-date practice information linking back to your website, provides good online coverage, enabling patients to engage positively with what you're doing.
Help is at hand
Right now it's more important than ever to have a positive online presence and to communicate effectively. Patients are looking for a trusted, safe and reliable dentist, so it's vital to set the right tone and provide the right information at the right time. By using the tools available in your dental software it's possible to encourage new and existing patients to engage with your practice, to appreciate the care and support that you are offering and importantly to tell their friends and family.
Find out more about how Software of Excellence can help you communicate more effectively, or contact us direct.
1 https://www.ofcom.org.uk/__data/assets/pdf_file/0027/196407/online-nation-2020-report.pdf p54.
---