Software of Excellence Blog
How to: Computerise your practice with SOE
This week, GDS practices in Northern Ireland were notified of a new Revenue Grant Scheme for 2021/22 aiming to help practices tackle the results of the pandemic with allocated funding from a total sum of £5 million in addition to the existing GDS budget.
This grant presents practices with a huge opportunity to 'improve patient safety, practice efficiency and ultimately their resilience in order to mitigate against future transmission of other infectious diseases'.
With a variety of allowable expenditures outlined, practices are being encouraged to use the grant towards an 'improvement to IT connectivity and functionality', with a priority for paper-based practices to get computerised. At Software of Excellence, we're here to support you in making this switch with dental software designed with dentists in mind.
In today's blog, we're going to be taking a look at how you can join thousands of dental practices in the UK that manage and grow their business with our complete practice management software, EXACT.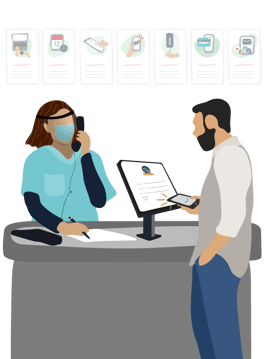 EXACT dental software
In modern dentistry, the completion, scanning, storage and disposal of paper records is no longer deemed fit for purpose - with issues surrounding security and time management posing as just a few of the pain points. The technology required to streamline these workflows is already here, along with the expert help and advice to integrate the systems that can transform the future of your practice.
EXACT from Software of Excellence helps dental practitioners like you to improve patient experience, automate admin tasks, and grow their business. From automated recalls and reminders to effortless management of outstanding treatment plans, you can rest easy knowing your dental software is taking care of the 'boring stuff' while you can get back to delivering your vital services, safely.
Making the leap
We understand that transitioning to a Practice Management System can feel daunting, but we're here to support you every step of the way, allowing you to turn challenges into success.
Software of Excellence have been the leaders in dental software for over 30 years, and we can guide you on your journey along the five key stages of the Path of Excellence:
Always improving -

advice and support

to help you realise the potential of your practice.
Uncovering opportunity - tools that help you uncover ways to grow your business such as

Online Booking

and

Online Reputation Manager

.
Experience excellence - give your patients the experience they expect in modern dentistry.
Building connection - seamless patient communication to keep patients engaged and on time.
Retain and attract - the ability to deliver the experience and care that keeps patients happy and brings more to your door.
Why now?
With the impending staff shortages, rise in COVID-related patient cancellations and ongoing risk of cross-infection we want to help you respond to recent events and best prepare for what may still be to come so you can continue delivering dentistry safely to those in need.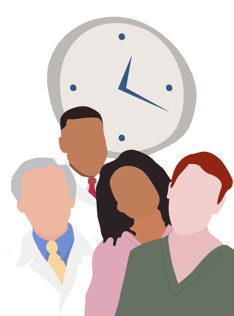 Automating many of the tasks that would have once been designated to admin staff, will not only elevate practice efficiency but will minimise touchpoints and provide your team with the time they need to:
Focus on delivering an enhanced patient experience during uncertain times
Manage their workload more effectively and reduce work-related stress
Drive success and hit those all-important practice KPIs
Discover more about how we can make switching as seamless and stress-free as possible here so you can focus on more of what matters, patient care.
Have any questions or are ready to get started? Contact your local team today on 01634 266800 and we'll be happy to help.