Software of Excellence Blog
How to Print a Day List from EXACT
1.Navigate to the bottom right-hand side of the appointment book and click the left print icon.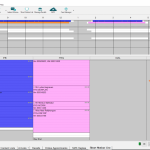 2. Pick a from and to date, this can be the same date if only one day is required. Select the providers and other reporting options you require. Also from this window you can choose, to print, preview and email this report.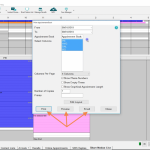 3. 'Columns per page' dictates how many dentists will show per report. Use 1 for a separate page per dentist. This example shows 2 dentists on one report.