Software of Excellence Blog
Meet the CSC team: Rachael
Our CSC (Customer Success Consultant) team helps transform thousands of dental practices each year into great businesses. With extensive product and best practice knowledge, they are here to help you achieve your goals and ensure you get the most out of your EXACT dental software.
Whether you're a new or existing customer, the Customer Success Programme will form a large part of your journey with Software of Excellence. In this series, we will be introducing you to our team of dedicated consultants.
Today we're meeting Rachael!
Who is Rachael?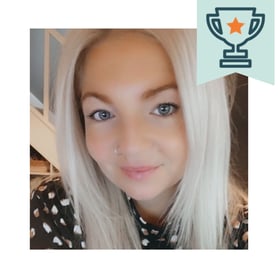 I enjoy spending free time with my family, going on bike rides and socializing with friends.
What's a success story that you're proud of?
Every practice success story that I am involved with is my proudest!
What excites you about being a part of the Customer Success Team?
The impact we have with the practices we work with and being able to follow them on the journey towards their goals.
Favourite SOE feature?
Patient Portal – being able to provide contactless forms for the patients to fill out in their own home and helping to keep contact to a minimum.
Favourite work-from-home snack?
Ham and crisp sandwich!
Speak to our team today to learn more about the impact that the Customer Success Programme can have on your business.