Software of Excellence Blog
No more form anxiety
Data capture features in every patient's journey – but are you optimising it for efficiency and effectiveness?
Gone are the days of filling out paper forms on clipboards and manually entering responses into patient records – there's a new way to ensure you have all the required data for each patient, and it's as streamlined and accurate as ever.
Patient Portal is the solution you need that'll empower patients to prepare for their upcoming appointments and reduce the admin burden on your practice team. With the Portal they can complete all essential forms at a time that suits them, ahead of their next visit – allowing for a calmer more organised experience when they attend their appointment.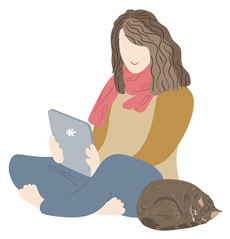 Combining this approach with the addition of Clinipad allows you to acquire the highest level of patient data with a modernised approach - simply assign any required forms that patients could not complete
prior to their visit, and they can complete and sign electronically, all whilst in practice.
In today's blog, we're going to be taking a brief look into the benefits that these solutions can have on three crucial areas: your patients, your team and your practice – so we can help you see the value of automation and ultimately allow you to do more with less.
For your patients
From scouting your practice online to booking an appointment via your website, when it comes to attending your practice, the last thing patients want to be greeted with is reams of paperwork that can escalate wait times.
Digitising data collection is now an expectation of the patient journey and lends itself to allowing your staff to offer a more personable experience when in practice.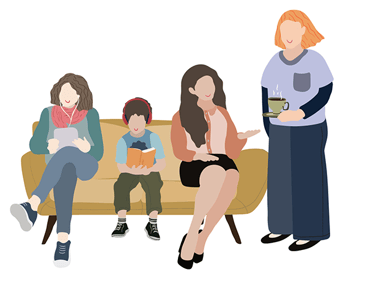 The combination of Patient Portal and Clinipad allows patients to:
Register their details

Complete any NHS forms

Tell you how they feel about their oral health

Give permission to contact them in the future

Sign treatments plans
Making way for non-administrative, friendly conversations with staff that could ease any nerves and be the cause for your next five-star review.
For your staff
If you're currently using paper-based forms in your practice, you could be increasing your reception team's workload unnecessarily.
Modernising this process will streamline internal processes with a new system that updates patient records automatically – removing the need for timely manual input that could cause human error. Not only this but with your clinical team having received completed forms pre-arrival, they can feel well equipped for their next appointment and those all-important treatment conversations – so your team can dedicate more time to what's important, patient care.
For your practice
In the current climate, using excess energy is something that most businesses want to avoid. Removing printing, scanning and manual data entry from your workflow are just a few of the ways we can support you to help make your practice more energy efficient and environmentally friendly - while you continue to grow your practice in other areas.
How does your data collection match up to our paperless approach? Streamline patient experience, boost team efficiency and grow your practice with our range of smart tools today. Find out how you can go paperless by getting in touch with our team – click here.