Software of Excellence Blog
Path of Excellence: Retain and Attract Patients
How practices can retain and attract dental patients
The success of dental practices hinges on retaining existing patients and attracting a steady flow of new people. There will always be a flux in any dental business, where patients leave for certain reasons, but with the right strategy, the risk can be managed.
The right approach includes nurturing the relationships already in place and using the best tools to get new people through the door. Dental software holds the key to simplifying and streamlining many of these processes, so we've taken a look at how practices can hit all points and drive efficiencies for a healthier long-term business strategy.
Maintaining an existing patient base
There are many monetary reasons to focus on keeping current patients happy, especially when you consider the lifetime value attributed to the average patient on your list. Retaining an existing patient is of course cheaper than having the expense of attracting a new one, but there are other advantages to investing in this strategy. This includes maintaining a duty of care through ongoing dental maintenance for good oral health.
One of the simplest ways to do this is through an effective recall system. Automated recalls can be scheduled using dental software tools, taking the strain off the reception team and also providing patients with the reminders they need to commit to regular appointments. Ultimately, this way of working gets the job done without relying on the team's good memory or laborious manual systems.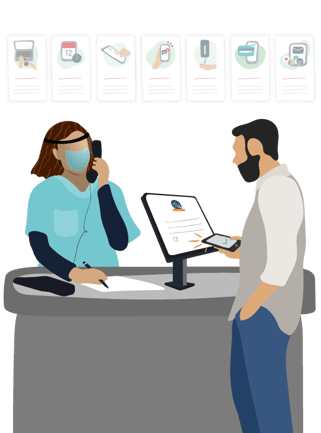 A tailored recall system
Still the best way to retain patients is to ask patients to book their next appointment while in practice, before they leave, but in our modern and hectic times, this doesn't always suit everyone. That's why an effective recall system is particularly useful. Software works intuitively to keep existing patient check-ups on track at the correct recall interval, which can be tailored to suit the recommendation of the dentist. This automated process enables practices to go above and beyond, with a simple solution that enhances the patient's experience and encourages positive recommendations.
Ensuring patients adopt recommended treatment is also part of a dentist's duty of care and often helps reduce the need for more extensive care in the future. Software of Excellence's Care Manager can play a vital role here, enabling a practice to remain in control of treatment plans through an automatic system, that acts as an audit trail, so no-one slips through the net.
Attracting new patients online
Word of mouth has always been an extremely important factor in gaining new patients, but to attract a steady flow of new people, practices need a strong online presence and the right marketing support.
Fortunately, these tasks can be managed within the practice itself with the right tools. A good, clear website that features at the top of the rankings is step one, as this is the best way to capture new enquiries, while research shows that simple considerations such as having clear contact information on a website significantly drives conversion rates.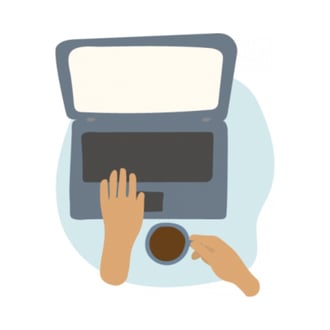 Reviews are another important factor for trust and advocacy in any modern business, but the correct management is crucial. Software of Excellence's Online Reputation Manager sorts through Google reviews and increases feedback from current patients, which in turn also ties into an effective SEO strategy.
Gaining reviews is important but so too is responding to them and encouraging otherwise passive patients to talk about the service they've received. Reputation Manager provides a clear, easy-to-navigate dashboard to help the practice teams manage the process, which in turn can boost online visibility and customer engagement.
Promoting treatment plans
Pairing this with effective automated campaigns to encourage elective treatment uptake will keep practices front of mind and is a powerful mix for new revenue streams and increased patient satisfaction.
Campaign+ for example, complements other efforts to build and maintain an active, happy patient base using customisable campaigns aimed at specific groups of patients, all through an automated system. It also tracks results, enabling managers to see the return on investment, so helping with future decision making and resource planning.
Understanding the tools available is the key to maximising patient satisfaction and growing a business. To find out more about how Software of Excellence can help build dental businesses contact us now.