Software of Excellence Blog
Patient Portal: Fuss-free and simple
Attracting and retaining a patient is ultimately about providing great dental care, coupled with a patient journey that is both convenient and simple.

For the modern patient, there is no excuse for a poor online experience from their dental practice. Today we're taking a deep dive into one of many tools that can help you retain and attract your patients.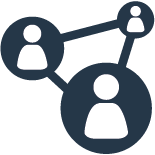 Patient Portal at first glance

Patient Portal removes the middleman, freeing up time for all-important customer interactions. Patients can sign and complete their assigned forms remotely, while any new details automatically update on the patient file through EXACT – making time spent in practice as fuss-free as possible. Beyond this Patient Portal helps:
Free up reception staff to provide a more personal service – no requirement for manual input from staff.

Minimise the risk of error as patients input their details.

Eliminate the need for paper records – more eco-friendly, efficient, and secure.

Both patients and practice staff feel more prepared ahead of their appointment.

Always maintain the highest quality of data – records don't need to wait until the next patient visit to be updated.

Patient Portal improves your patient journey

Patients are no longer buying a service but instead an experience. Patient Portal supplies the perfect toolkit to help mitigate disorganisation, providing an end-to-end seamless experience for every single patient that steps into your practice.
Don't just take our word for it – Truly Dental are customers of Software of Excellence and huge advocates of Patient Portal and talk openly about how it has helped streamline so many processes within their practice. From driving sales to improving patient relationships and so much more – Patient Portal is an excellent tool.

By freeing up team time and minimising admin loads, your staff can focus on building connections with your patients, supplying exceptional service and the absolute best customer care. Importantly, your patients will leave your practice satisfied with the service they received and ready to return in the future, thus increasing patient retention.

A key element of patient satisfaction is ensuring that communication is frequent and to a high standard while ensuring that patients feel informed on every step of their journey. In a highly competitive industry with dental practices on every corner, your practice should stand out from the crowd and go beyond patient expectations. Patient Portal allows patients to fill in forms ahead of their appointments electronically. So, the time-consuming admin tasks get completed before patients arrive at the practice.

If your patients prefer other methods of form filling – it's not a problem. Patient Portal complements tools in your practice workflows, which means you can use the digitalised forms for the majority while offering an alternative when needed.

At Software of Excellence, we are here to help support you as you navigate the Demand Generation – to learn more about our Patient Portal or any of our tools contact us today!