Software of Excellence Blog
Software of Excellence's guide to a seamless patient experience
Most of your patients will have little to no dental experience meaning it won't be a surprise to learn that patients don't tend to pick a dentist based on their dentistry knowledge – instead, they'll be looking for something that is a little more familiar, the degree of experience you provide.
However, during the current climate, your practice is likely to be facing two additional challenges:
With the shortage of appointments available, patients might start to look elsewhere if they can get an appointment sooner, rather than having to wait.

The rising cost of living has inevitably led to a lack of disposable income, so will they choose to continue to prioritise their oral health?
By creating a valuable patient/practice relationship, you can work to attract and retain patients whilst conveying that their oral health should remain a priority through clear communication and by providing a seamless and simple patient experience.
But in a crowded market where everyone should be your target audience, how exactly can you achieve this?
Let's take a walk in your patient's shoes with Software of Excellence's ultimate guide to a seamless patient experience:
1. Discovery
With more and more patients interacting with your practice before they've even stepped through the door, it's important to establish an online presence.
Ensuring that your 'digital shop front' is up to scratch will increase the likelihood that your practice appears at the top of a patient's search and is therefore chosen over competitors – and it's now easier than ever to retrieve quality reviews from your current patients and to promote them to people in search of your services.
Our partnership with Working Feedback handles everything from capturing reviews with ease to off-site moderation and adding those you want to shout about to your very own website widget. And what's more, it requires minimal effort from your admin team freeing them up for those all-important 1-1 interactions that lead to those positive reviews in the first place!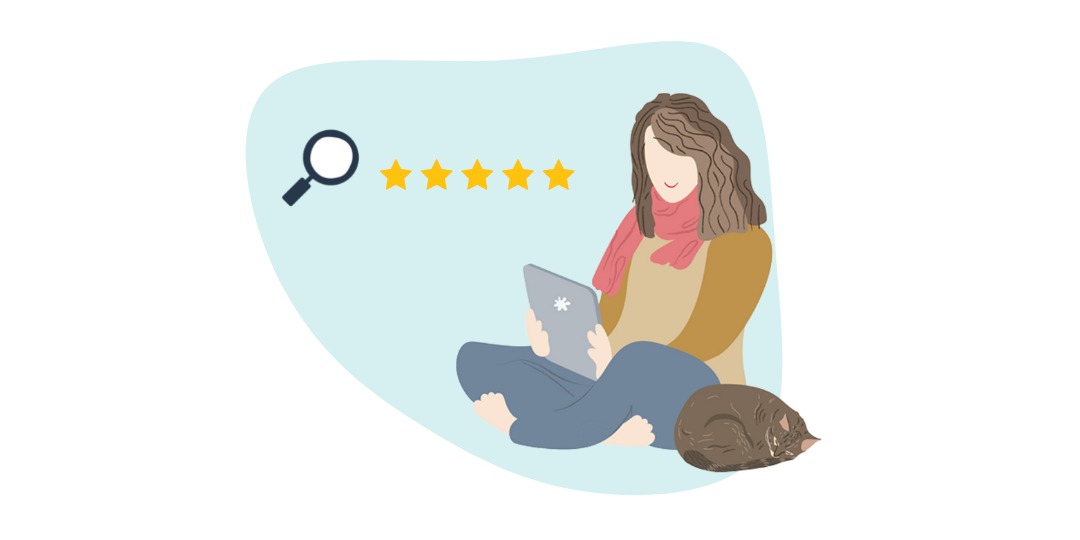 2. Booking
Your patients have busy lives meaning convenience is more important than ever to ensure their oral health remains a priority.
Following independent research or recommendation, giving patients instant access to a 24/7 Online Booking system when they decide to go ahead with treatment at your practice is key to gaining commitment. If not, you could be at risk of losing their business due to:
A competitor offering a more convenient service

The patient choosing not to go ahead due to it being too high effort

The patient then forgetting to call the practice or it being out-of-hours

The patient then calling the practice, but the call goes unanswered causing frustrations
Eliminate any of these potential barriers with a solution that not only frees up your phone lines and team for more general enquiries but gives your practice the accessibility it needs to attract new patients and to keep bringing back patients for the treatment they need.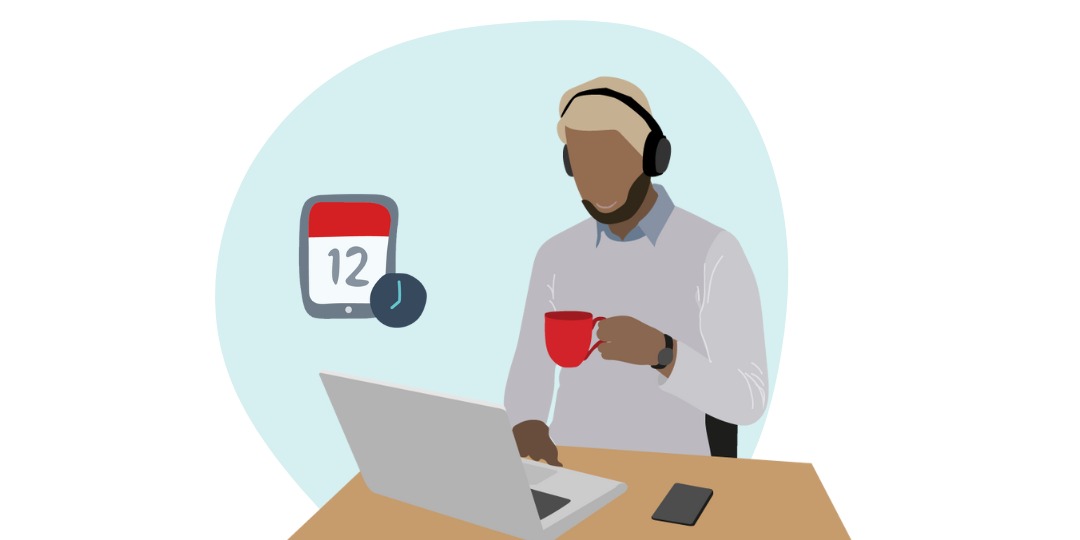 3. Pre appointment
At this stage in the patient journey, your patient will be expecting instant confirmation and follow-up info. If they don't receive communication within 5 minutes, they might think something has gone wrong, try another dentist or forget later down the line the appointment they've booked - you need to give them peace of mind…
By setting up automated, effective communications including:
Welcome communication - Take an opportunity to tell them more about practice and your ethos

Booking confirmation – Verifying their appointment with an Ical invite or simply stating the details of the appointment they booked

Reminders - If they booked 6 months ago, a reminder 2 days before is too late… diaries change! Utilise multiple channels including SMS, email or EasyPost to minimise FTA's

Forms

– Empowering patients to complete remotely will allow the clinician to feel more prepared when they arrive in practice, it will avoid escalating waiting times and your admin team won't have to spend excessive time scanning and manually entering data (that could be prone to human error and become a compliance issue!)
You will be setting your practice up for increased patient satisfaction from the very first touchpoint, ensuring they will be receiving a seamless experience before they even step for into the practice.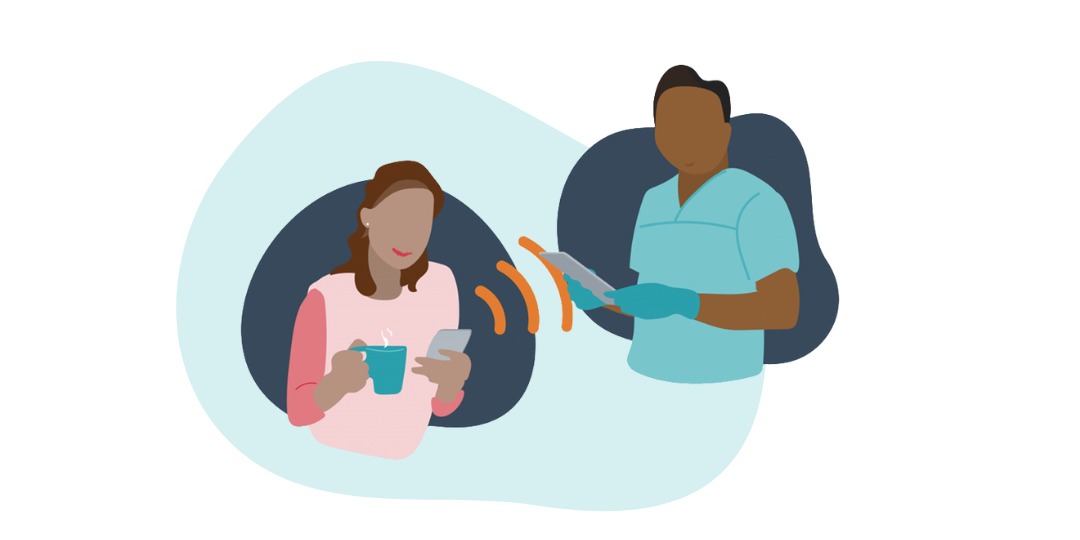 4. Arrival
When patients arrive in practice, they'll be expecting three things: Easy check in, a warm welcome and a minimal wait.
Achieving this is simple when you ensure that all admin-based tasks discussed previously are streamlined and automated, allowing for more personable time with patients.
But what happens if your patients forget to complete their pre appointment forms prior to their arrival in practice? Previously you may have handed the patients paper-based forms to complete then and there, which can feel cluttered and unprofessional. However, there's a paperless alternative that integrates directly with EXACT – Clinipad.
Clinipad, the tablet-based solution, makes it easier for patients to; register their details, complete any forms (including NHS specific), tell you how they feel about their oral health and give permission to contact them in the future – all you need to do is simply assign the forms to the correct patient in EXACT and hand them the tablet. All data is updated automatically to the patient's file upon completion without your admin team having to lift a finger, giving more time for what matters, patient care.

5. Chair-side
After having received treatment, completed a check-up or reviewed the patient's oral health survey, the clinicians' role is then to educate and explain any further options.
Equipping your team with the right tools to aid this process will make this process more comfortable, less 'salesly' and in turn help drive treatment uptake.
One way of aiding the conversation surrounding your patient's oral health is by presenting them with their own professional images using Examine Pro from Software of Excellence. Keeping physical evidence of your patient's oral health journey allows them to track their progress and see the value in your services/any potential treatment options.
TOP TIP: Clinipad can be used chair-side too to sign treatment plans, allowing you to gain patient commitment while establishing a consistent data capture workflow!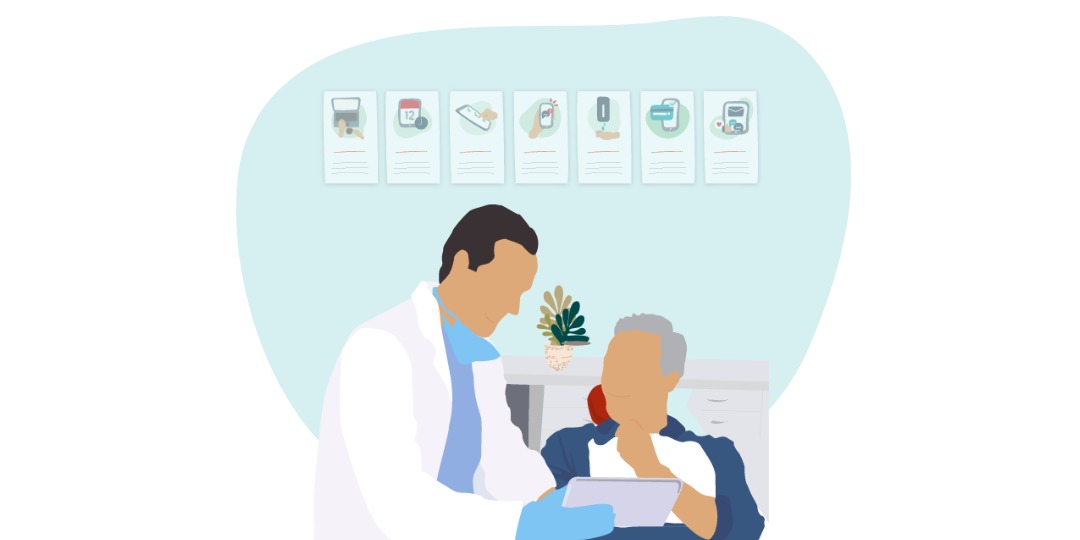 6. Departure
Although one of the final stages, the departure workflow is crucial to a patient's journey as it sets the tone for everything that happens next.
Here's our quick list for a smooth, effective patient departure:
Book their next appointment and be prepared for questions about what they've just discussed with the dentist, this information should be immediately available to the front desk

Make a payment – consider offering alternative methods such as online payments or payment plans

Confirm contact details before they leave so you can keep in touch about all of their dental needs, recalls and reminders

Show you care about their experience and ask for a review in person/give them clear directions on how to do so online
Remember, all of this determines the likelihood of the patient returning to your practice in future and ultimately their ongoing oral health... so if you're not 100% sure that all of these steps are being taken for every patient, then it may be time to introduce Workflow Manager to your practice – this will promote a seamless, consistent workflow every time.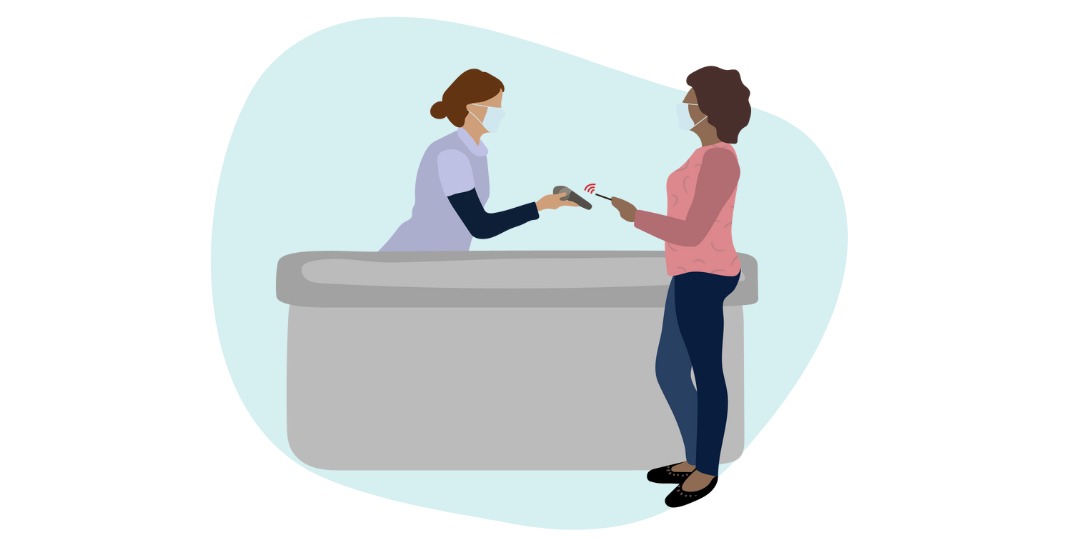 7. Post appointment
Once your patient leaves, how can you increase the likelihood that they return to your practice when you are faced with new challenges...
The patient forgetting when their next appointment is

The patient forgetting to rebook their appointment if they didn't do so when in practice

The patient becoming exposed to enticing offers elsewhere
By enforcing a seamless post appointment communication strategy, you can ensure that all bases are covered, and your practice is in the best possible position to retain a strong patient base. Here's some key actions to consider:
Automatically educate your patients via Letter, text or email - Send options and treatment information for consumption from the comfort of their own home

Stagger the communications across various channels – every patient will respond differently and as previously mentioned, you're trying to appeal to everyone.

If patients don't pre-book, keep recalling them - Once is not enough. Right message, at the right time! Implement an automated structured process for them and make sure they can book online (this will give patients control whilst freeing up your team!)

Give the patients maximum opportunity to rebook if they can't make that date. If they do call you, let them leave a message or better still call them back even if they don't. Systems nowadays have missed call alerts – you know what number called when and can respond ASAP. How delighted would a patient be to hear back from you if they never got through?

Do you routinely follow-up with patients who haven't booked treatment? - Ensure patients get the clinical outcomes they need. Identify these patients easily with our

Care Manager

!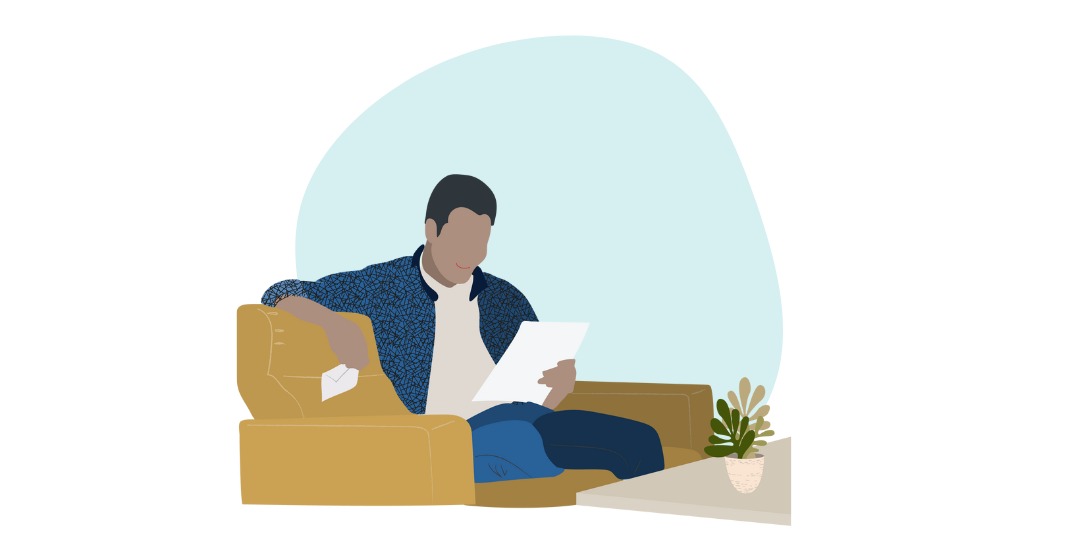 Although an extensive list, this guide will provide your practice with ideas for 'quick wins' and strategies that you can implement over time that will allow you to enhance patient experience and promote stronger business growth. Rest assured, you're not on your own with this.
Our team are on hand to offer your practice free personalised advice on the changes that will most benefit your practice and help you achieve your business goals. And what's more, we help you make those changes.
Find out how we can help unlock better business performance in your practice today by booking your own Business Health Check. Click here to find out more.