Software of Excellence Blog
Unlock hidden revenue in your practice with Software of Excellence
At Software of Excellence, we know that practice management software is more than just a 'utility' - that's why we want to help you get the most out of every aspect of our software with access to continuous resources that support the growth of your practice, so you can see the benefits it provides.
In today's blog, we will be taking you through some new ideas to keep your appointment book full and increase revenue day-to-day, during quieter periods and when short-notice cancellations arise.
Are you using Care Manager?
One invaluable tool, included within the core product of EXACT, is Care Manager – a way for your team to recoup hidden revenue from incomplete treatment plans.
Providing you with clear, easy to use dashboards and reporting, identifying and reaching out to patients to book in for the treatment they need has never been easier. Emails, SMS and even calls can be made directly through the patient's record in the Care Manager dashboard – streamlining the process and allowing your team to focus on marketing in areas that deliver the best impact.
The 'why'
Setting out a treatment plan but failing to follow up can cause a breakdown in both patient retention and their oral health. Creating a more personal connection with your patients by increasing engagement to get patients booked in, ensures you are both maximising patient satisfaction rates and the earning potential in your practice.
Ultimately, by creating this connection you will be showing you patients that you care – increasing the likelihood that they will return to you for the treatment they need instead of 'shopping around' for better deals at local competitors.
Optimise efficiency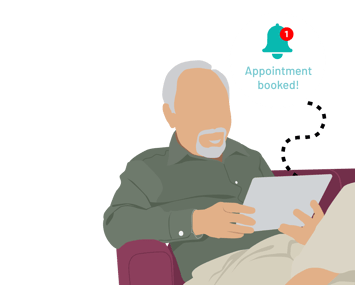 As previously mentioned, we want this process to be something that can be incorporated into your day-to-day workflow not just when those larger gaps in the diary arise – with Care Manager's seamless integration of Online Booking and Campaign+, you can feel rest assured that manual processes are minimised allowing your team to:
Send out professional communication using branded templates

Include online booking links that allow patients to act as soon as they receive your message

If patients decide to book online, they will automatically be removed from the Care Manager list, all other communication will be logged in real time.
And ultimately, shortening your team's to-do list as opposed to lengthening it!
How you can get started
Our online Help Centre features everything you need to know about using Care Manager within your practice. From viewing opportunities to assigning them to another user, you can find our comprehensive guide to using Care Manager here.