Software of Excellence Blog
Customer Success Stories: Glen Dental
At Software of Excellence, our Customer Success Programme offers a unique level of support that has helped transform the performance of thousands of Dental Practices nationwide.
Today we are talking to Shrik Kotecha from Glen Dental to find out about his experience with the programme and how his consultant Mitchell has helped him on his practice journey.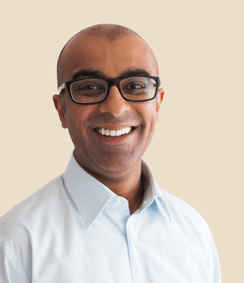 What is your role in the practice?
Joint practice owner/dentist with my wife Lina.
How long have you been an SOE customer?
We have worked with SOE for 17 years, taking that leap of faith back in 2004 moving from paper records to a fully computerised practice.
When did you join the Customer Success Programme?
I started speaking to Mitchell Donald again during lockdown 1.0 in March 2020 and he became instrumental in guiding our practice through the pandemic, highlighting features of Exact such as Patient Portal and MPC that have been implemented with a high degree of success at our practice.
One of the factors that drove me to join the Customer Success Programme was that during the first lockdown, I found myself with more free time so wanted to use that opportunity to fine-tune aspects of our practice to increase efficiency. I have to admit, I was initially resilient to change and when Patient Portal was first introduced to me, my initial reaction was 'our patients will not do this' but how wrong was I! The vast majority of our patients have fully embraced the new technology.
Why did you join the Customer Success Programme? Did you have a specific problem you wanted to solve?
Having worked with Mitchell for a number of years, he has been instrumental in guiding me through the CSP and has helped us to look at various aspects of running our practice. Mitchell has shown us a whole new world of reporting in MPC, workflow compliance for example, and provided us with guidance and email/letter templates to improve our processes.
I don't feel there was a specific problem I set out to solve but was aware that fine-tuning a number of processes within our practice would yield big changes in terms of smoother appointment diary flow, more effective workflow and ultimately an even happier team.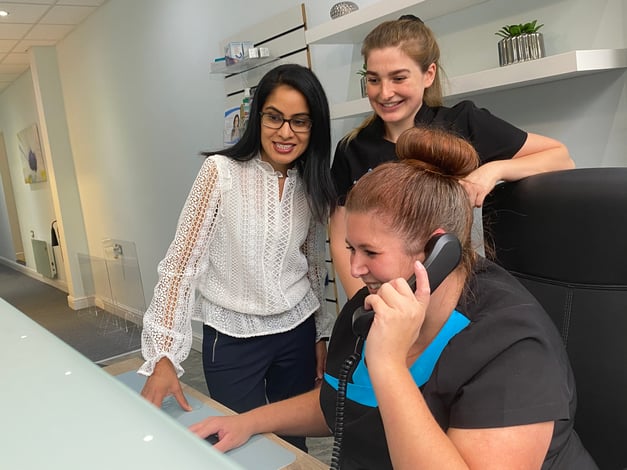 What is the biggest change you have made as a result of taking part in the programme?
On a day to day basis, we feel more confident about our daily KPI's and have started using workflow compliance. We have zoned our appointment diaries which have really helped to manage the current requirements for fallow times and enhanced infection control protocols whilst maintaining social distancing. Our recall effectiveness has also improved and clinicians feel that their appointment diaries are better managed.
How would you describe the impact that taking part in the programme had on your practice?
Taking part in CSP has helped to achieve a smoother running and more profitable practice, opening up lots of thoughts/ideas within our team to work within an environment that feels calm, stress-free and effective.
Do you think the wider practice team benefited from the programme?
Yes, using tools such as workflow compliance has helped the team to gain a better understanding of how the practice operates more efficiently.
What do you think is the most impressive aspect of the Customer Success Programme?
Mitchell has been the key to making CSP work for us. His level of professionalism, knowledge and willingness to help to resolve any problems we are facing is without a doubt the most impressive aspect of the CSP. He has helped me to identify growth areas within our practice and giving practical ideas and solutions to help our team to carry out the new processes introduced as well.
How would you rate your consultant?
10/10
Would you recommend taking part in the programme?
I wouldn't hesitate to recommend the CSP to practice owners/managers as it has really helped our practice during the past 12 months.
To find out how the Customer Success Programme can support the success of your practice, contact a member of our team today on 01634 925629.