Software of Excellence Blog
The Power of PX: First Point of Contact
Why websites are pivotal to your practice's success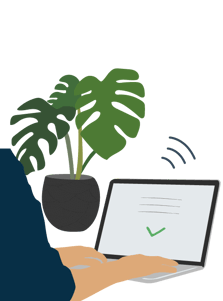 As consumers, we all know how essential websites are to brand perception. Our technology-enabled, on-the-go lifestyles demand more from online experiences than ever, with people simply tapping a query into the search bar at "micro-moments", wherever they may be.
This mindset is so embedded in our society, it doesn't matter whether you're a high street store or a dentist. People will check out your website as soon as they hear of you or come across you in a search.
Yet in reality, websites within the dental industry are decidedly behind the times, often lacking the basic things we demand as consumers. And let's be frank here, patients are consumers. Many dental treatments are elective, people often have the choice between local practices, and forging a successful business, that continues to grow, relies on the right tools. Websites are one of the most important marketing tools you have under your belt.
How shabby is your "virtual shopfront"?
It's commonly said that websites are your virtual shopfront. This is a useful starting point because it means that we approach our website from the perspective of it being the patient's first point of contact.
Websites are available 24/7, they can be used to help customers engage seamlessly with your practice and reduce the pressure of basic admin tasks. Head across to your average service website, from physio clinics to beauty salons, and there will be a seamless, simple way for consumers to get what they want, fast.
As consumers we already know what that means. We want simple, essential interactions, such as booking an appointment online or registering as a patient. These are the things that we all expect as standard.
Getting the basics right
There is a marked disconnect here between what we expect from brands and services, and the perception dentists have of their websites and the way in which they interact with patients on a basic level.
We know from our research that patients like to fill in forms from the comfort of their sofas using smartphones or other devices1, yet there's a commonly held view within dental practices that face-to-face interactions at the reception desk are crucial to brand perception. In truth, waiting for staff to answer calls, find paper forms or deal with other patients at the desk has the opposite effect.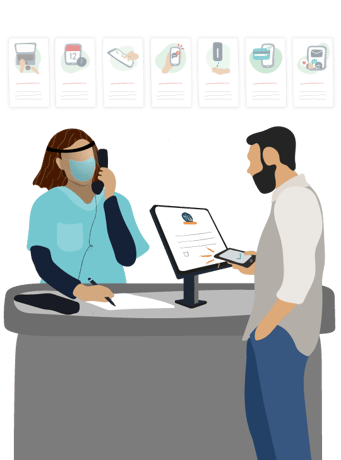 Websites are part of the answer here, and advancements in technology mean that they're easily within reach, so there's no reason not to move with the times and adapt to meet patient demand.
Perception matters
You only need to look to the pandemic's effect on the resurgence of QR codes, prompting businesses to automate check-ins, to get a lesson in how tech can save practices time and improve the experience for the patient. Yet form filling is still conducted by many using pen and paper and appointments are taken by phone or over the desk by a huge number of dental practices. This approach simply doesn't match the era we live in.
There's also the important question of attracting new patients in the first place. How do most people find a business, regardless of the service they're looking for? Through an online search of course.
Aside from the essential admin tasks that can be simplified and improved, websites are your opportunity to earn trust and build a reputation. Take reviews for example. A simple mechanism can capture, track and display reviews on your website and social channels, helping to convert new patients within moments.
The time is now
Your website is the first point of contact for patients, there's no doubt about that. Relying on the old ways and ignoring the times we live in will only get dental practices so far.
Patients are consumers. They are looking online for services like yours, and they will choose one that offers the service level they expect. They are discerning, and comparing practices is just part and parcel of the culture we live in.
The evidence is here, the expectations of patients are clear, and it's not hard to meet these. The technology is at your fingertips, and simple additions to your website such as online appointment booking and remote form filling is an easy win. It's time to start thinking like modern service providers and using the tools available to maximise the success of your businesses.
To find out more about what patients expect from dental practices and how you can meet these head-on, take a look at our new Whitepaper, "The power of PX - the rise of experience culture in UK dentistry", available to read and download here.
1 Software of Excellence. The Power of PX - the rise of experience culture in UK dentistry. November 2021.