Software of Excellence Blog
The Power of PX: The Contactless Revolution
Almost without realising it, in just a few short months, contactless technology has become a significant and accepted part of daily life. From facial recognition to open your mobile, to tap-and-go contactless payments every time you shop, 'contactless' has become the watchword for swift, seamless, socially-distanced interaction.
COVID-19 has undoubtedly accelerated the adoption of contactless know-how, with mainstream dental practices and patients coming to appreciate its speed and efficiency, as well as its contribution to keeping staff and the general public safe. A fundamental part of this process is what has become known as the 'contactless patient journey', a theoretical and practical concept that has helped to minimise cross-infection, restore confidence and positively enhance the patient experience.
What's changing?
The traditional reliance on face-to-face communication within the practice setting is changing rapidly, and practices are fast learning that they must also adapt in order to benefit and stay ahead of the competition.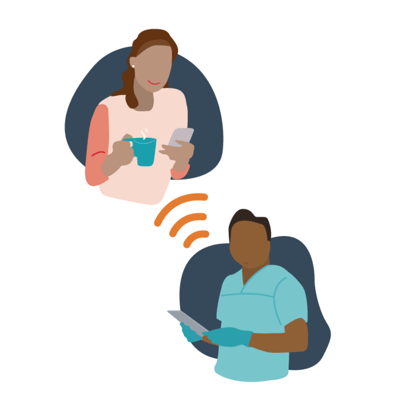 The technology to deliver a seamless patient journey already exists; automated recalls, online booking, remote form filling, self-check-in and contactless payments can all be delivered via dental software and the willingness to accept this technology is now also apparent, as patients have come to expect a fast, streamlined service, with the minimum of face-to-face contact.
Look at the positives
A patient survey1 conducted at the end of 2020 found 60% of patients expressed a desire to complete forms electronically at home. This streamlined, contactless process is making a return to pen and paper forms obsolete. Forms are sent to a patient's mobile prior to their appointment prompting them to update their information and consents. The completed forms are then sent directly and securely straight into the patient's notes. Self-check-in, already widely used in places such as airports and stations, has also come into its own as a way of minimising face-to-face contact within the practice.
Now, having witnessed the value and benefits of how both these options freed up staff time during the pandemic, practices are continuing to employ this technology.
Contactless departures
Post-treatment, a fast exit is desirable, enabling patient flow to be effectively managed.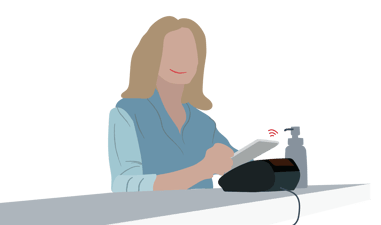 Automated systems make it easy for reception staff to quickly book future appointments, ensuring patient contact details are up-to-date and take contactless payments. Patients are now fully familiar with contactless payments, that can made in seconds, with no keypad touches and no exchange of cards, something that patients have grown to appreciate and expect.
In response to the upsurge in popularity of contactless payments, limits have more than doubled in recent months. For those spending above the payment limit there are other contactless ways to pay, for example through mobile smartphones, which do not have an upper limit when authenticated through biometric technologies such as fingerprint or facial recognition.
The journey ahead
The contactless revolution is already upon us and if the technology to help transform the patient experience (PX) is not yet integrated into your practice workflow, it's important to know what's out there and available.
Meeting the growing expectations of increasingly sophisticated, experience-led consumers is something every practice needs to embrace, to encourage treatment uptake, retain existing patients and attract new ones. We believe that practices which fully appreciate the importance of PX, by introducing a fast, streamlined and efficient service, will prosper.
The future of dentistry is no longer only about routine care, it's also about delivering a first-class patient experience. The technology required to deliver this is already here, along with the expert help and advice to integrate the systems that can transform the future of your practice.
Check out our Best Practice Checklist and find out how and why employing automated PX technology is improving practice efficiency and providing a seamless patient experience. Read more in our new white paper - 'The Power of PX - the rise of experience culture in UK dentistry'.
1 Software of Excellence. The Great Dental Survey. December 2020