Software of Excellence Blog
Education Week: Getting back on your feet
The past year or so has been a tumultuous journey for dental practitioners alike. From new PPE and contactless payment journeys to remote working and safety measure implementations, it is evident that dental practices have had to recognise, respond and adapt multiple times to the changing circumstances.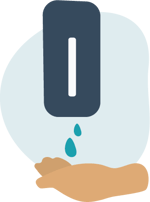 Now as some form of normality gradually returns, Software of Excellence is dedicated to ensuring our customers are as prepared as possible to start building their patient base backup and ultimately return bigger, better and stronger.
Covering a variety of topics aimed to improve your practice and ensure a seamless patient experience as foot traffic increases and the bustle of the practice resumes -We are delighted to announce an Education Week running from Monday 28th June to Friday the 2nd of July.
Our week of educational Webinars will include talks from some of our very own team members to industry experts like Medi. Our areas of focus will include:
Recognise your practice potential - Finding where efficiencies and improvements can be made in the practice to maximise revenue.
Patient loyalty - With more patients looking to find dental care anywhere they can get it, practices need to retain existing clients and make sure they attract those searching for dental care.
Patient comms - Ensuring patients know when their appointments are, and keeping them up to date in a timely fashion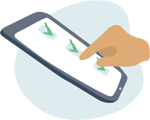 Patient experience - Making the booking of appointments, filling of forms, attending appointments, paying and follow-up smooth and simple.
Our main priority throughout our Education Week is ensuring that your dental practice is not only fully prepared to welcome back your patients but that you have also identified key areas of focus that will allow you to grow your patient base and increase loyalty and revenue.
Sign up for our series of Webinars here - and take the first step on the journey of making your practice a better post-COVID-19 experience.