Software of Excellence Blog
OpenPay: Hassle and risk free payment plans
As the evidence supporting the link between oral health and overall health continues to grow, your services are more vital than ever. Evidently, eliminating any hurdles between your patients and their treatment is absolutely essential in protecting the oral health care of thousands.
What's stopping them?
A recent survey with over 4600 responses found that 88% of people either delay or avoid dental visits due to cost. In addition, an overwhelming 96% surveyed said that they would get more work done if there was a choice to spread the cost¹. Offering a flexible payment solution to your patients could be the answer to ensuring they're getting the healthcare they need, exactly when they need it.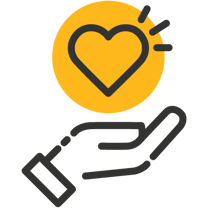 With Software of Excellence's new integration, OpenPay, patients can simply download the Openpay App to apply for their plan, and with instant approval and decisions, they can be set up right away. You get paid upfront, while patients pay in flexible, manageable instalments.
For your patients
When your patient chooses to spread the cost of their treatment, they can pick between a plan of two, four, six or nine months to best suit their financial and budgetary situation. Setting up takes less than 90 seconds and can be done in practice or if they'd prefer, the comfort of their own home. Once registered, your patients can benefit from:
Zero set up fees
Completely interest-free and automatic repayments
Greater accessibility to essential dental treatment
For you
Fully integrated with SOE, OpenPay provides a simple set-up for practices too. With zero risk to the practice, you will receive treatment payments the very next day, whilst OpenPay takes care of the rest.
Minimise admin burden with the ability for patients to self-register
Broaden your patient base with greater payment flexibility
Increase average transaction value and overall revenue
Boost patient satisfaction and treatment success rates
Ready to get started? Find out how you can start offering a more affordable, risk-free, solution to your patients today - get in contact with us on 01634 266 800 or register your interest here.
¹Source: Openpay Survey to customer base with over 4600 responses